Wrong minded cloud seeding costs ranches hard prayed for rain
Click on brand to link to ranch information.
Home on the Ranches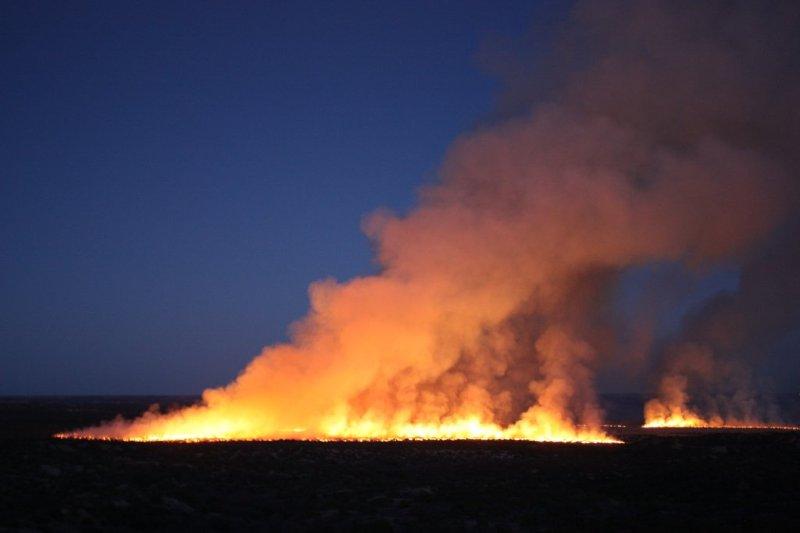 Night burning on the JA in Lower Plains.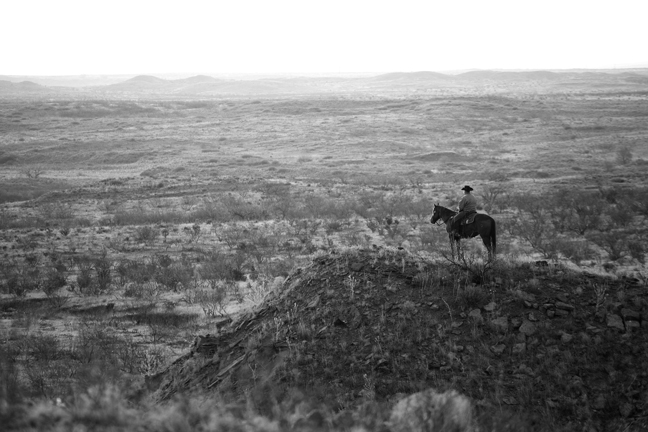 Greg Stevens waiting to begin the round-up on XL. Photo by A.C. Kandler
Ranches.org is home for several family owned Texas Panhandle Ranches. These cattle companies are committed to improving ranching, maintaining a diversity of wildlife and flora, while producing a quality beef product and sustainable profit for the owners. Particular care is given to stocking rates, pasture resting and water. Grass and water are a rancher's assets. Both are renewable and allow continuous production of a high quality protein, if a rancher takes care of them. Ranchers are temporary stewards of the land and the livestock and their survival depends upon quality care of both.
Our ranching families are committed to the land. The oldest was established in 1876, the first ranch in the Texas Panhandle, and the family has operated it ever since. While we are committed to the land in the same way our grandparents and great grandparents were, we are also committed to using science to provide for the land and the livestock in the best way possible. We can not understand those who speak of using modern tools negatively and call us factory farmers. We would challenge them to come with us to calve heifers in freezing weather or to help us pull a cow out of a boggy tank during a drought. Anyone who makes a living from cattle, whether a corporation or a fifth generation rancher working on the same ranch his or her ancestors worked knows that if you don't care for the livestock, you will not survive yourself. The meaningless idea of factory farming comes from folks who do not work day to day with livestock. It is a Death of a Salesman type of idea worked up in the minds of people who miss the agrarian way of life. Agricultural land is shrinking in the world and the population is increasing. It gives us joy to provide an economical, high quality protein (beef) from a renewable resource (grass) that has no other value to humans.
Those who speak poorly of production agriculture are being elitists. If we restrict the amount of high quality beef we produce, it will make it less available to those without resources. There is good scientific evidence that beef with it's bioavailable protein, iron and zinc enhances cognitive development in children. Restricting access to beef is perpetuating the underclass and that is certainly not consistent with our idea of how to improve America.
A ranch, to survive, has to be sustainable agriculture. The ranches that are part ranches.org may state their mission statement a little differently, but it is "To produce a consistent profit while improving the asset of the ranch." Our grandfathers had the same mission when they were stewards of the land and that is why their ranches grew are still remain in our families. We are grateful to their willingness to adapt as times changed and that they taught us to do the same.
A fifth grade class in East Brunswick, NJ, recently wrote us about with lots of questions about our ranch. Click here for our answer.
Still, we don't forget that a ranch is just dirt. Grass comes with help from above. Success comes with hard work, luck and care.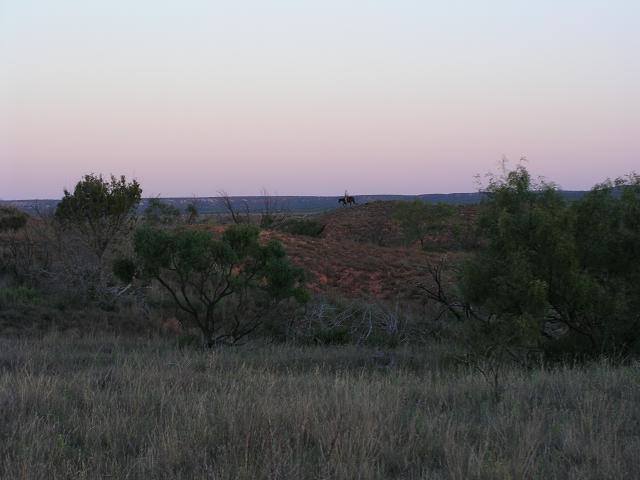 I will provide grass in the fields for your cattle, and you will eat and be satisfied. Deuteronomy 11:15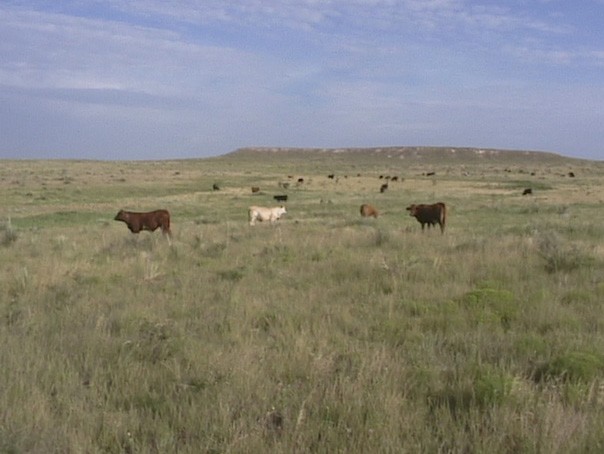 Yearlings in the Gaut Pasture of the Exell Ranch.

Click on ranch or feedyard for more information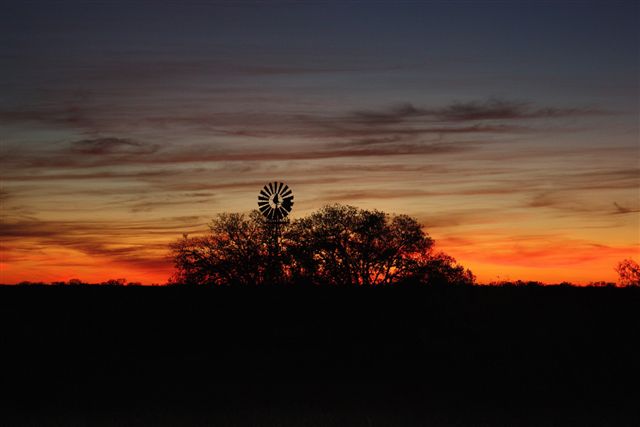 Windmill's on the JA--taken by Lisa Freeland
Corsino, the JA, the LX and JJOB all participate in Trio, producing high quality Angus bulls for their own use.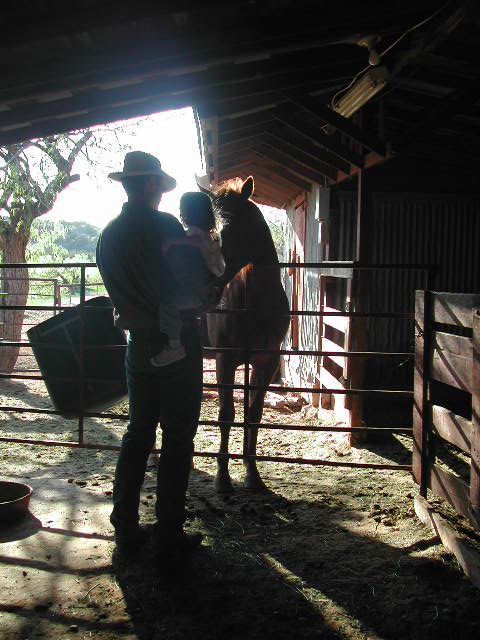 Dale Smith and our new horse fancier--Clara
Commercial hunting for turkey, mule deer, aoudad, quail and white-tailed deer has become more important to ranching and we manage both for wildlife and cattle and find them very compatable.
Panhandle cattlemen, wildflowers, Brazilian free-tailed bats and wildlife.
The reckless cloud seeding experiment in the Panhandle.
An intern reflects on his summer on the ranch.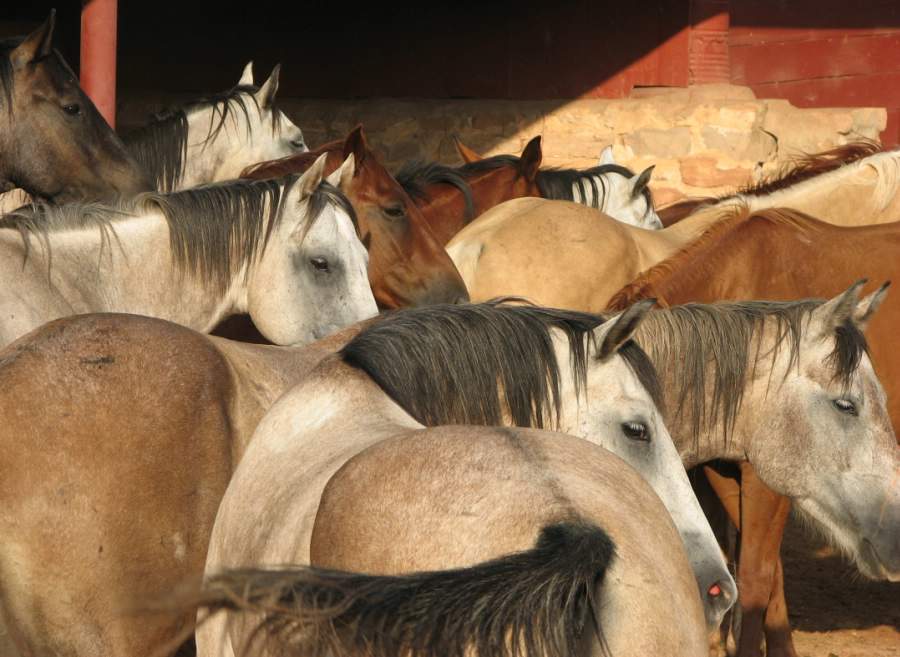 Horses at JA--taken by Leigh Ann Stout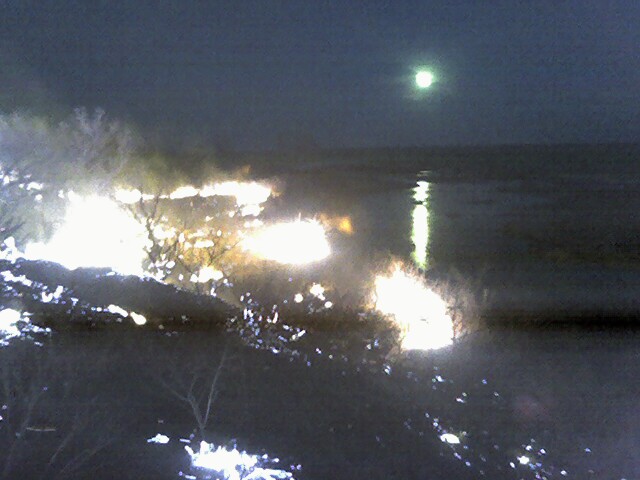 Around a million acres burned in March of 2006. We used our experience with controlled burns to start a backfire, controlling the wildfire before it destroyed the whole Donley County ranch. Photos of wildfire.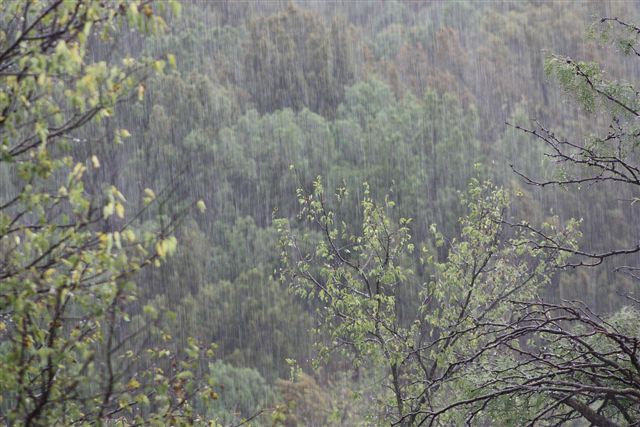 See Lisa Freeland's incredible photographs of the JA.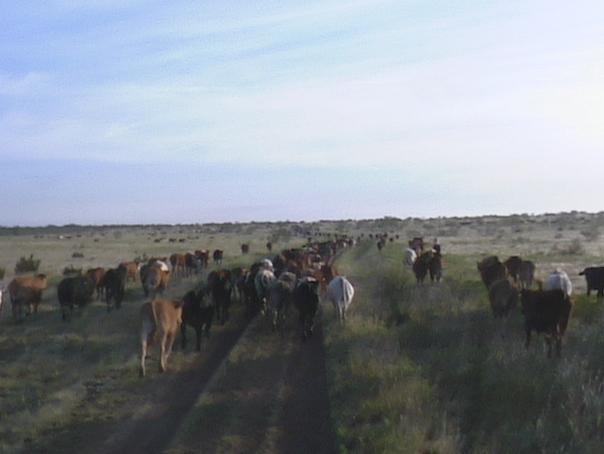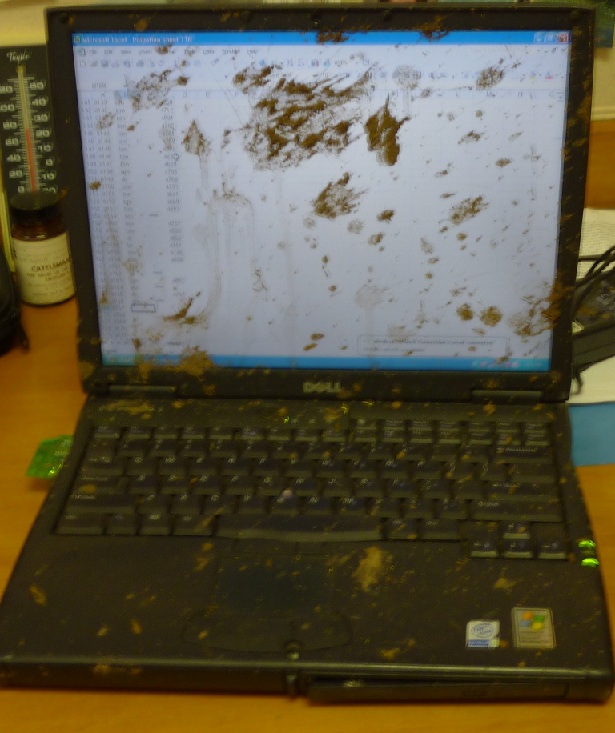 The Ranches group has been computerized since the mid '70's. Dale Smith has taken ranch computers to a new level. Cowboys often say, that sh__y computer. Here it is.