The Circle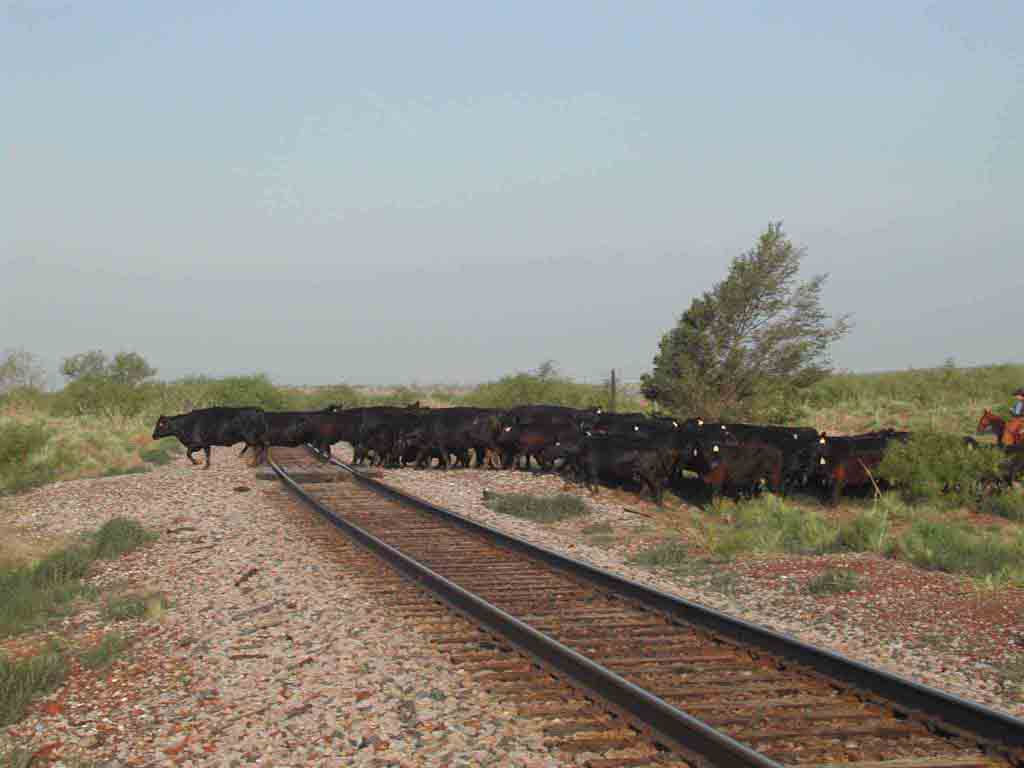 Corsino Cattle Company took over The Circle Ranch in 2000. Seven miles west of Amarillo, it is the home of the Trio Purebred Angus Herd. The name comes from the brand: |||, and supplies bulls for the XL, JA, Swamp and LX ranches.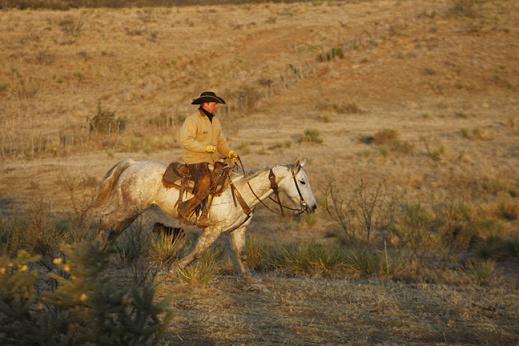 Photo by A.C. Kandler
Trio is concentrating on low birth weights, moderate yearling weight and superior carcass. The moderate yearling weights are a focus so we can produce reasonably sized keeper heifers. Low milk is also a very important EPD to Trio. The Angus breed is moving to higher milk and Trio feels this is a mistake. There is data that shows that higher milk and larger cows reduces the stayability of the cow. If a cow man can not get a calf every year for the life of he cow, profits suffer badly and higher yearling weights on the ones that do calve can not make up for it.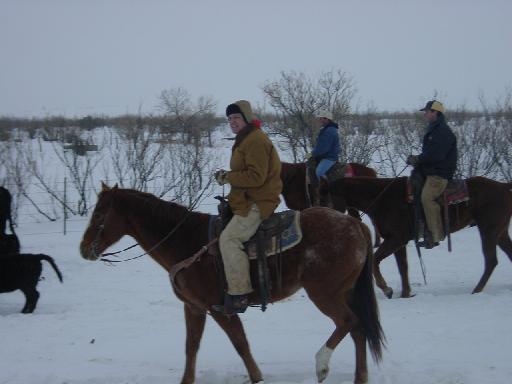 Jay O'Brien, Sam Hermsmeyer and Dale Smith gather cows in to AI.
For the most part, at each ranch black cows are bred to Charolais bulls and the calves are owned through the feedlot. The cattle are known for efficiency and great carcass characteristics.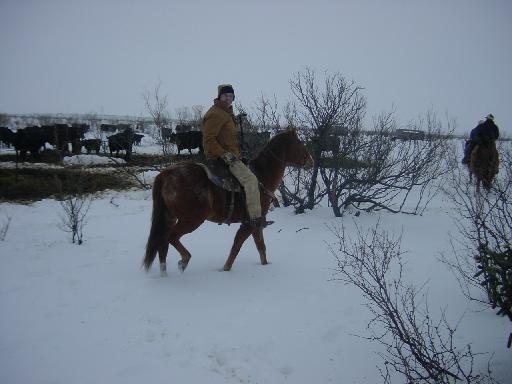 AI gives the ability to pick genetics, but has no flexibility on breeding.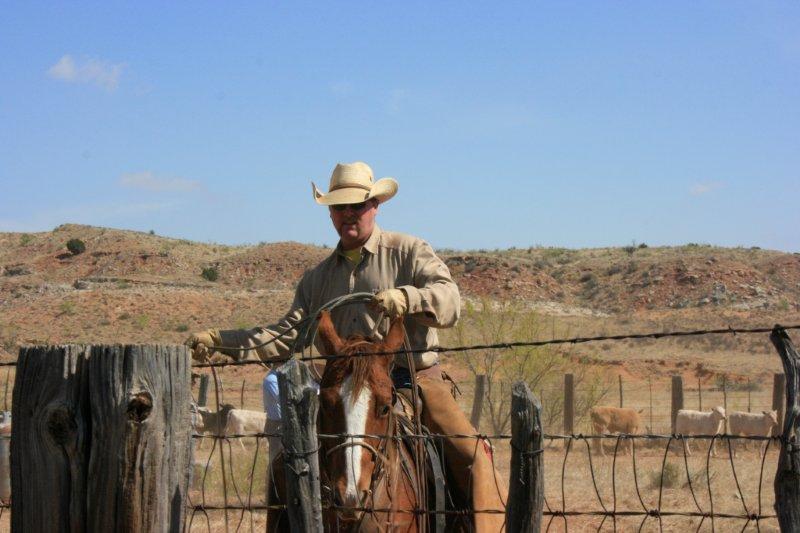 Roger Williams
Roger Williams is the foreman on the Circle and the Seewald Ranch. He is responsible for cattle care and AI. Skelly also cares for Corsino Cattle Company's yearlings on the Circle and two smaller ranches just north of Amarillo. Here you see the terminal cross of Angus bred cows with Charolais bulls.
Hunting: Colorado wildlife, Spring Turkey Hunt, Quail hunting, mule deer & aoudad hunting, elk in Colorado, Texas Wildlife; Swamp hunting, White-tailed deer.