The Swamp--O'Brien Ranch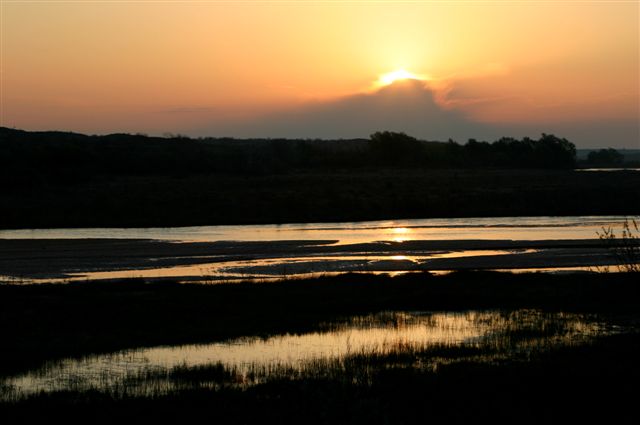 After getting up one morning at four to work cattle when home from college, Swamp owner Jane told her dad on the way home, "When I get up in the morning I ask myself why and when I am coming home, I ask myself why I would do anything else."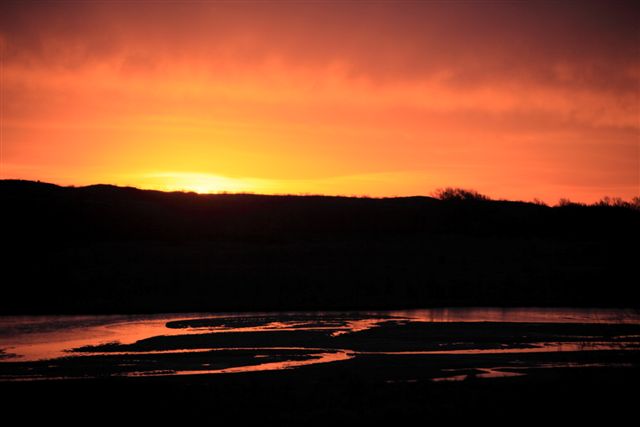 In 1985, Panhandle cattleman Jay O'Brien and his daughters started purchasing land in Donley County between McLean and Clarendon. The ranch was a large part of the RO Ranch, founded by Alfred Rowe of England. Mr. Rowe was one of the very few English investors who actually managed the ranch and was successful.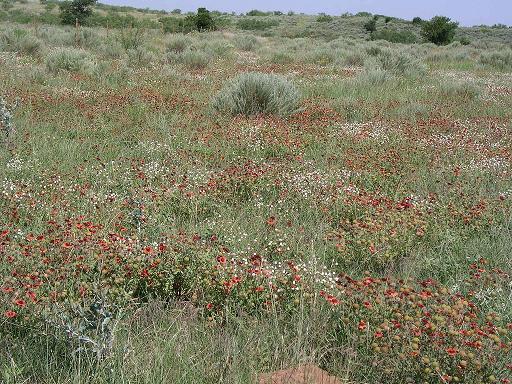 Indian Blanket and Lazy Daisy color up the hills. More wildflowers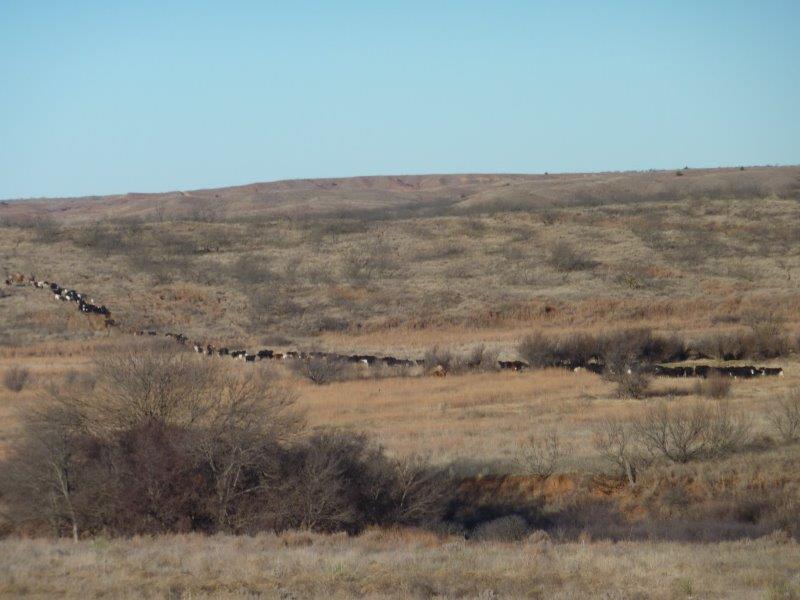 Crossing Skillet Creek
The RO was later purchased by William Lewis after Mr. Rowe died on the Titanic. William and his son Will were both known as astute cattlemen and they built large land holdings in the eastern Panhandle. Both men died in the 1950's. The Lewis Family continued operations under the capable management of Frank Derrick and Vera Lewis, Will's widow. Part of the original RO Ranch was owned by the Lewis family until 2014. The O'Brien family purchased the eastern part of the RO Ranch from three different owners in several different purchases.