Jay O'Brien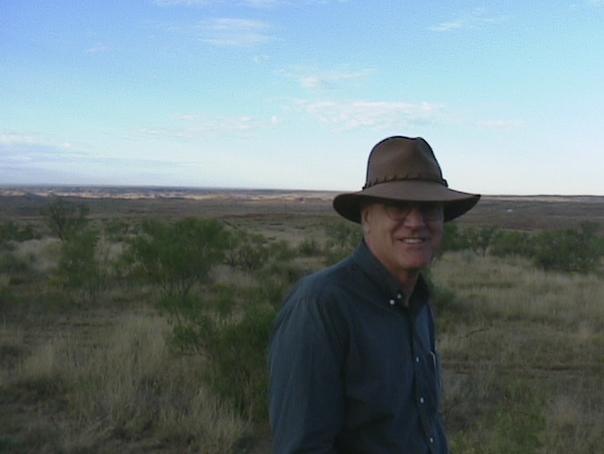 The O'Brien family has been in the ranching business in the Panhandle for four generations. Will O'Brien worked for the XIT as a cowboy and then homesteaded near Dimmit. He later ranched near Hereford and owned a large ranch east of Roswell, NM. Will's son and Jay's father John O'Brien ran the New Mexico ranch and summered yearlings in Texas. Jay's brother, Bill O'Brien also is in the cattle business in the Panhandle and owns the LIT ranch with his family.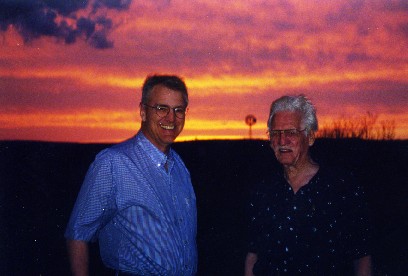 Jay and John O'Brien

Jay's mother was a Paul and the Pauls started the first bank in the Panhandle and were involved in starting many of the Amarillo banks. However, they also were in agriculture. James Christopher Paul managed Francklyn Land and Cattle Company for a period and his sons, Frank and Howard ranched near Muleshoe.

Jay O'Brien worked during the summers of his youth on the New Mexico ranch. His father sent him there the day after school was out and he returned the day before school began. He says that he didn't learn anything from the cowboys about cattle during the drought of the 50's, but he learned how to fence and that a cowboy can fix about anything.

O'Brien started in the cattle business in 1967 after graduation from Yale University. He lives in Amarillo, Texas, with his wife Susie and her two sons. O'Brien has two grown daughters.

A few of O'Brien's favorite stories about the cattle business.

O'Brien was southwestern editor of CALF NEWS between 1967 and 1978, concurrent with building his cattle operation.

This experience allowed him to learn from a great number of the cattle industry leaders as he interviewed them and wrote their stories.

O'Brien served three terms on Texas Cattle Feeders Association board and served as TCFA president 1991. He has served on TCFA promotion committee and chaired TCFA Tax, Membership, Finance Committees and PAC committees.

O'Brien has been a National Cattlemen's Beef Association board member. He was in leadership of NCA's Tax and Finance Committee, Private Lands and Environmental Management Committee and the Environmental Planning Group and has served on the executive committee several years. He has served on NCBA's long range planning committee and the Blue Ribbon Taskforce for reorganizing NCBA.

On the Checkoff side, O'Brien has been chair of the joint Nutrition committee.

He is past chair of the Cattlemen's Beef Board and Texas Beef Council.

Presently, O'Brien is involved in the management of Corsino, the JA, The Swamp and Adobe Walls Cattle Company. These companies raise, graze and feed cattle in Texas, Colorado, New Mexico and Oklahoma.

Ranches with which O'Brien is involved strive at good stewardship. He won the Society of Range Management's Excellence in Grazing Management award in 1995--the presentation emphasized the turf in riparian areas. In 1997, the ranch received over 22 inches of rain in a 48 hour period with 12 inches in a few hours. Whitefish, Skillet and the Salt Fork ran higher than anyone had ever imagined. All of the creek beds became beaches as did nearby land that had been stirrup high in bluestem. It was as if the Lord had said, "Grazing Manager, ha, let me show you something." We are not in control.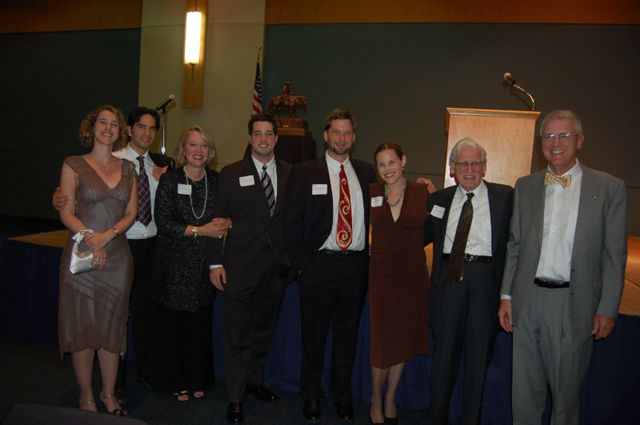 Jane, Javier, Susie, Hamilton, Kam, Emily, Johnny and Jay at the National Golden Spur Award ceremony in 2007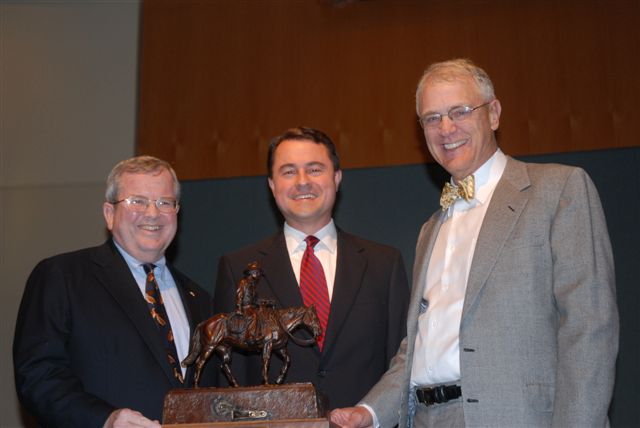 O'Brien is presented the award by long time friend Jack Hunt and Texas Commissioner of Agriculture Todd Staples.
O'Brien is the 2007 recipient of the National Golden Spur Award. The National Golden Spur Award is a joint recognition by some of the industry's leading organizations, among them the American Paint Horse Association, American Quarter Horse Association, National Cattlemen's Beef Association, Texas Cattle Feeders Association, Texas Cattle Women, and Texas and Southwestern Cattle Raisers Association. It recognizes the lifetime achievements of the nation's top rancher. This unique award, the only national distinction of its kind, recognizes outstanding contributions to the ranching and livestock industry. More than bringing prestige to an individual, the award spotlights the humanistic and scientific contributions of the livestock and ranching industries.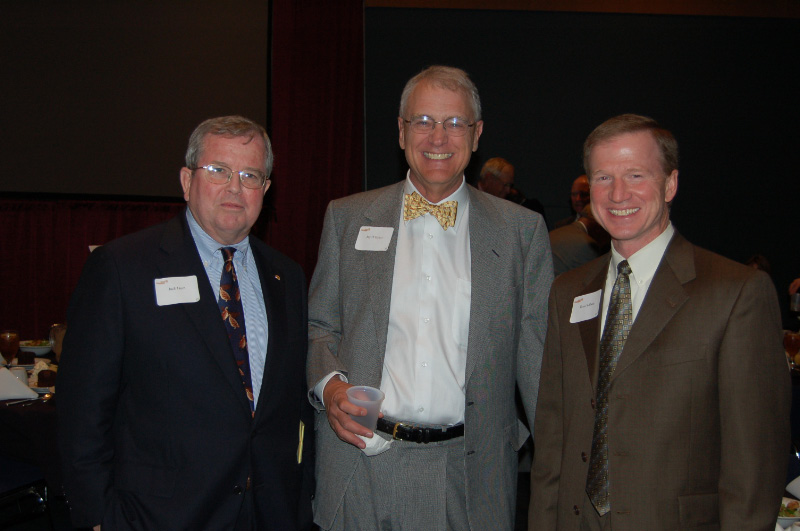 Jack Hunt, CEO of the King Ranch, recipient Jay O'Brien and Ross Wilson, President of TCFA at the awards ceremony.
In 2005 O'Brien was honored with the Texas Chapter of the Wildlife Society's Land Stewardship Award. He was named 2013 Stocker Award Winner by Beef Magazine.
O'Brien served on the First National Bank Board and later the Boatmen's First National Board. He has served on the board of High Plains Public Radio
and The Small Business and Agricultural Advisory committee of the Dallas Federal Reserve Bank.
O'Brien has served as chairman of Amarillo Library Board, Amarillo College Board of Regents, Amarillo Area Foundation, The John and Mary O'Brien Foundation for Academic Excellence.
Click on brand to link to another ranch's information.