Beverly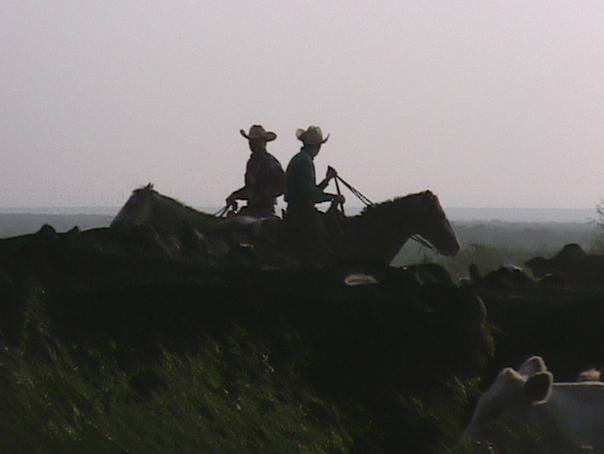 Carroll Jack Lewis and Rhett Cauble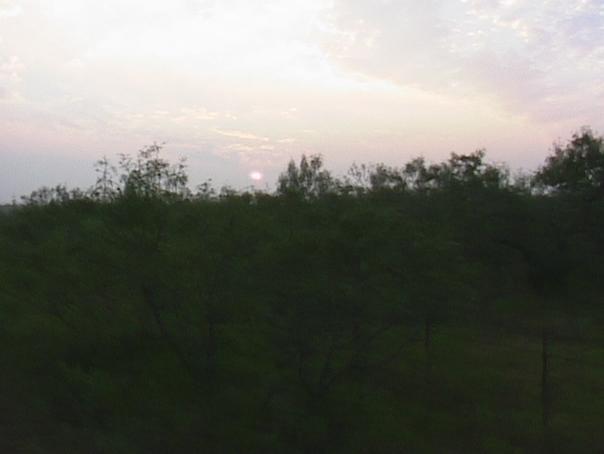 The sun rises over the thick mesquite on the southeast part of the pasture.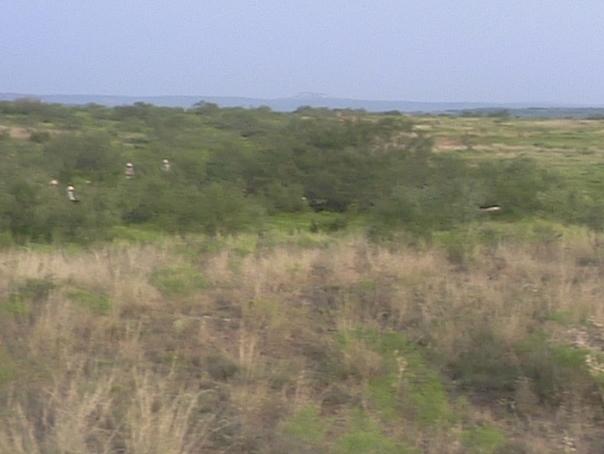 Cowboys push the herd out of the brush. Mitchell peak is visible in the back and the area to the right is the recently grubbed West Piercy.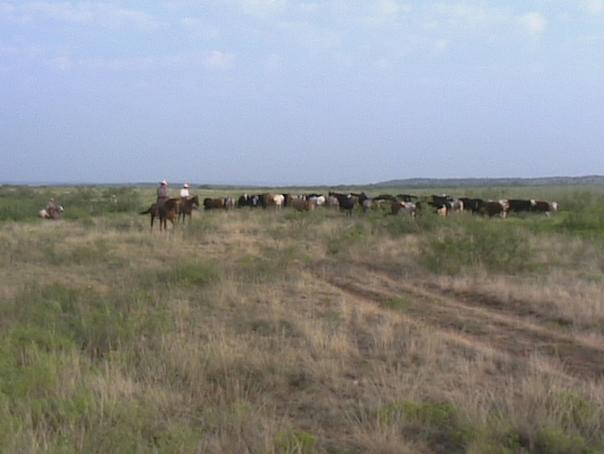 130 pairs were in that brush?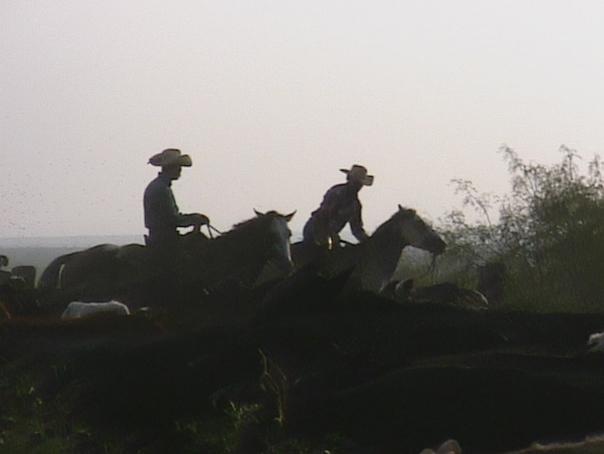 Rhett Cauble holds the heard at the gate as Carroll Jack Lewis gets back on his horse.
Hunting: Colorado wildlife, Spring Turkey Hunt, Quail hunting, mule deer & aoudad hunting, elk in Colorado, Texas Wildlife; Swamp hunting, White-tailed deer.
Click on brand to link to another ranch's information.