For Sale
JA produces ranch horses and always has horses for sale. Below is a sample, but write Randal Gates, JA's horse manager. and describe what you need and he will let you know if we can accommodate you.
Pilgrim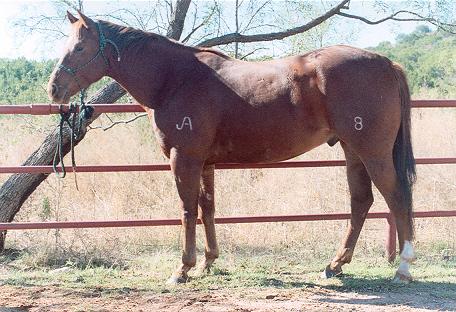 Jay O'Brien has been riding Pilgrim the past five years. He is a good looking, smooth traveling and gentle gelding that anyone should be able to ride. His papers have Doc Bar, Smokin Jose, Special Cash and Peponita on them.
Cedar Sold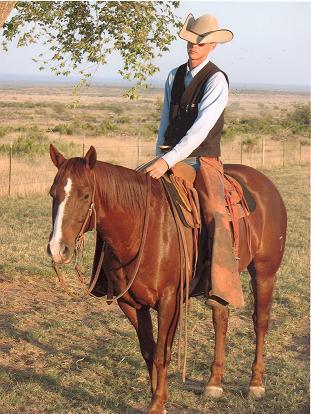 This extremely '97 model horse shows cow and is gentle to boot. His only flaw is a scar from a trailer mishap. He is out of a JA mare and Freckles Tivio Bar. Freckles Tivio Bar threw some great ranch horses. This horse will be sold at American's Premier Ranch Gelding Sale on Sunday February 11, 2007. You will be able to see how athletic he is--roping, penning, sorting. Sold!
Woodrow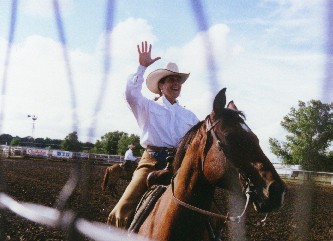 Woodrow would make someone a wonderful trail horse. Born in 1994, he has been the owner of the JA's main horse since he was four. He is a beautiful bay and is rock solid. There is not an smoother trotting horse on the ranch and he will go all day. Ninia has ridden him in various ranch rodeos. You will be proud to be seen on Woodrow. $6,000. Sold
Young Horses
We also have some one and two year old fillies for sale. In addition, there are some extremely gentle yearling and two year old horse colts for sale. The two year olds have been ground worked for a semester at West Texas A&M's horse program. Talk to Randal Gates about prices.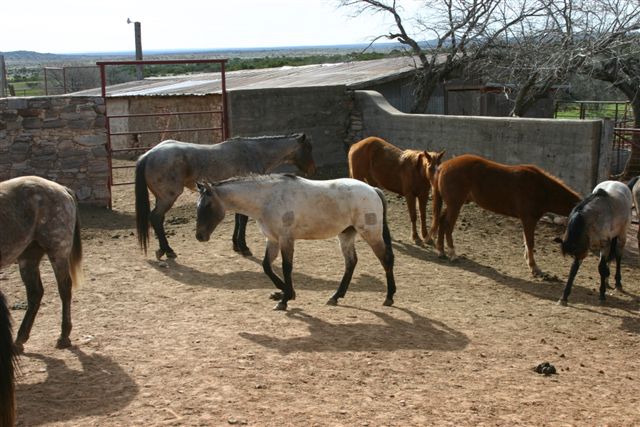 Two year horses are being trained. Here you can see several of Red Jolly Rancher's '03 roan colts.
Swamp horses for sale; JA Remuda
Click on brand to link to another ranch's information.