JA Ranch--Colorado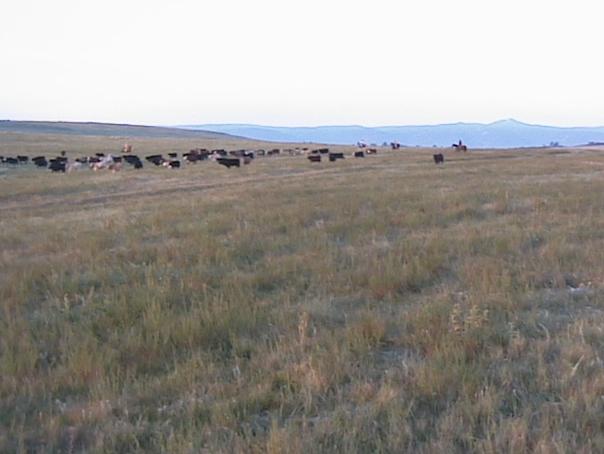 This ranch in the foothills of Colorado provides great summer grazing for JA yearlings. It is managed by John Anderson who, in addition to looking after the cattle and breaking horses, has rebuilt most of the pens and fences and has made the improvements match the natural beauty.

Shipping in Colorado 2012 after a very dry year. photo by Pam Shultz
Wildlife graze the meadows with the cattle. Elk, Antelope and deer abound. Click on photograph for more wildlife photos.
Scenic beauty accompanies great grazing.
JA elk 2017.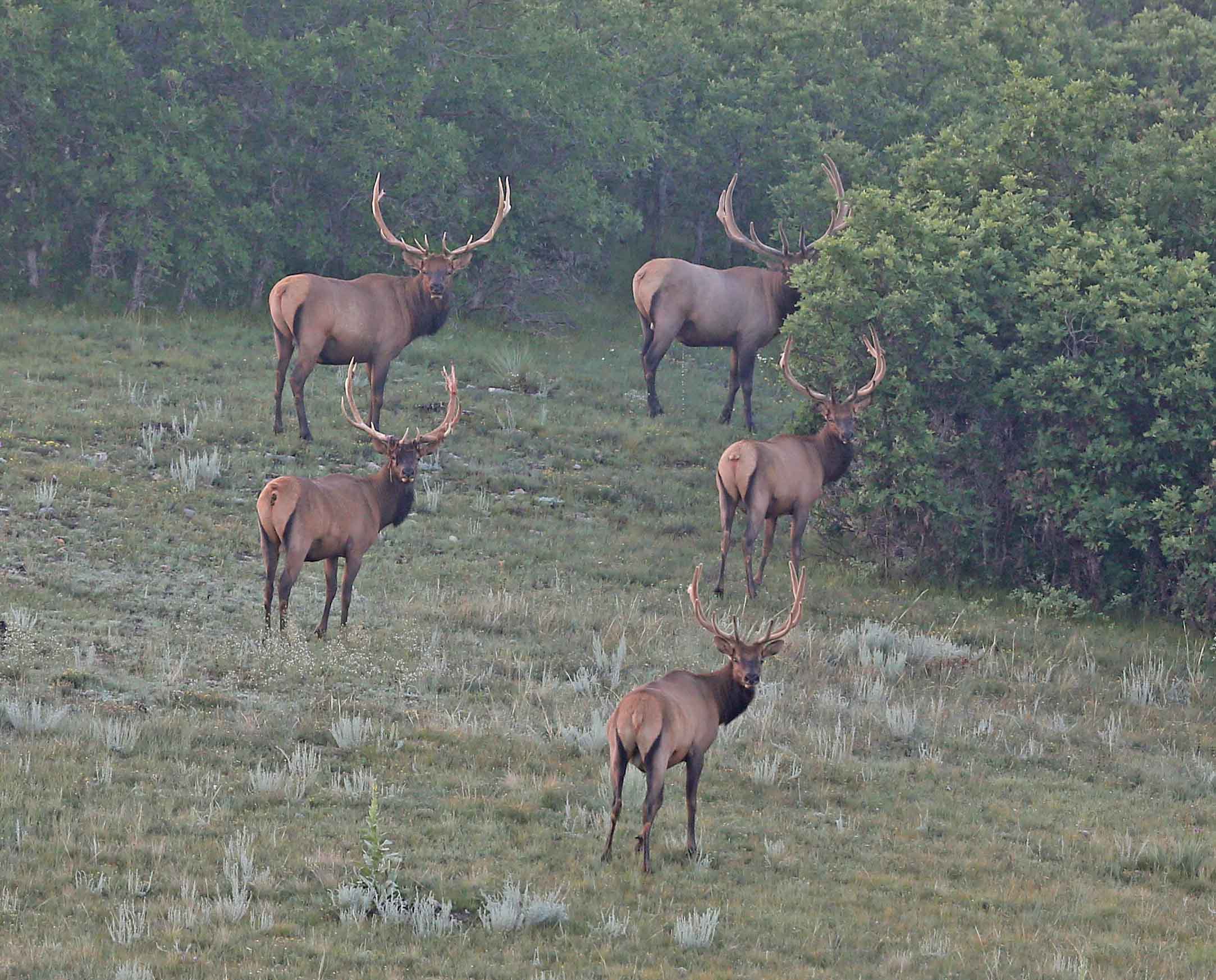 John Anderson photos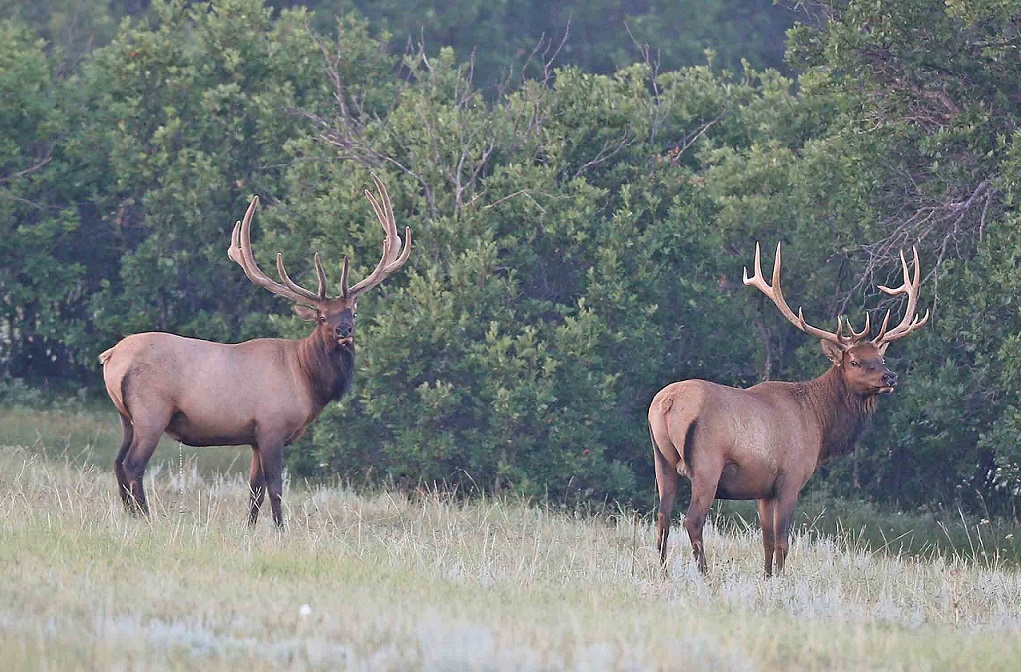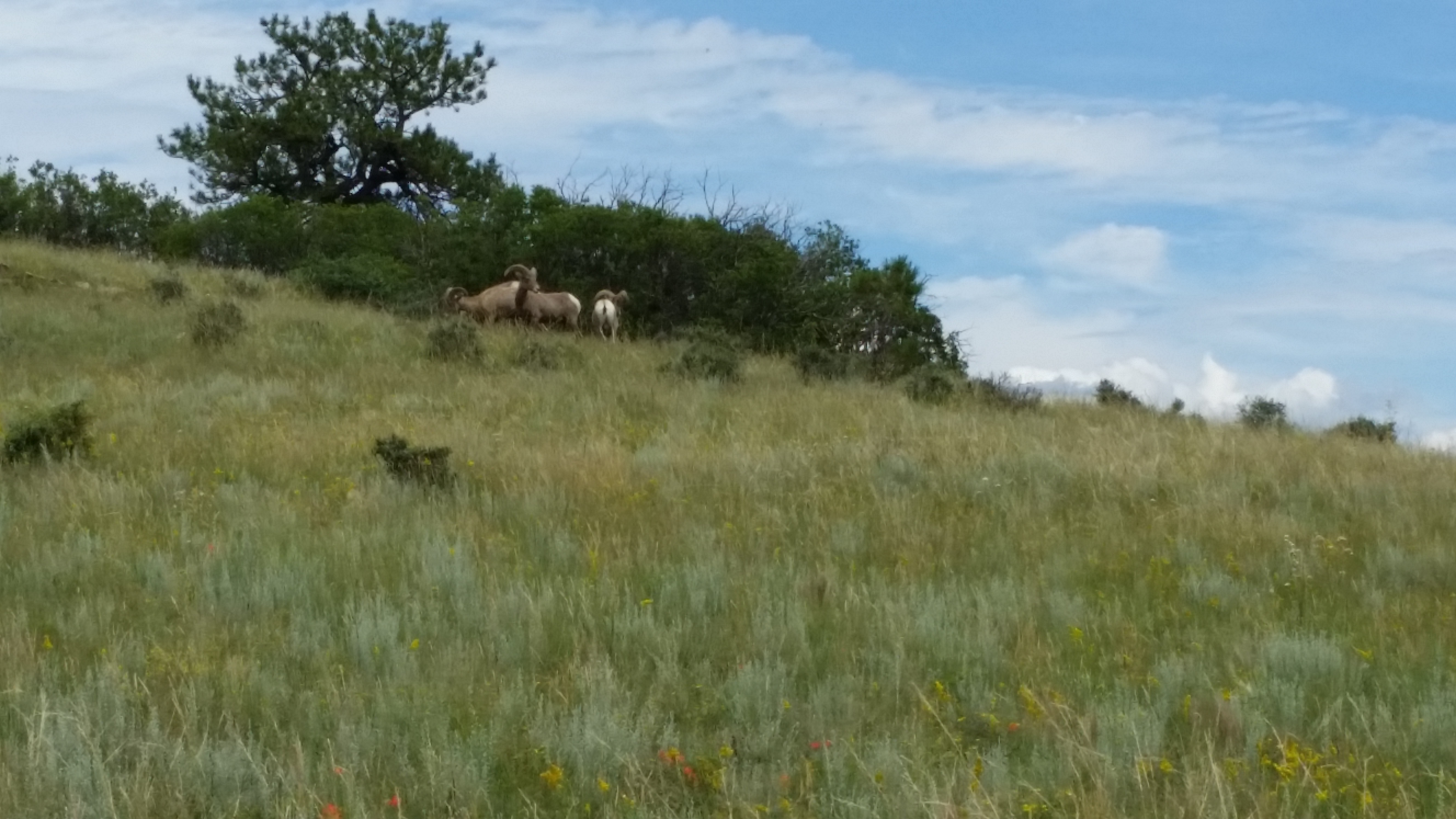 Big Horn have returned to the ranch in 2013-14 and to areas where previously unseen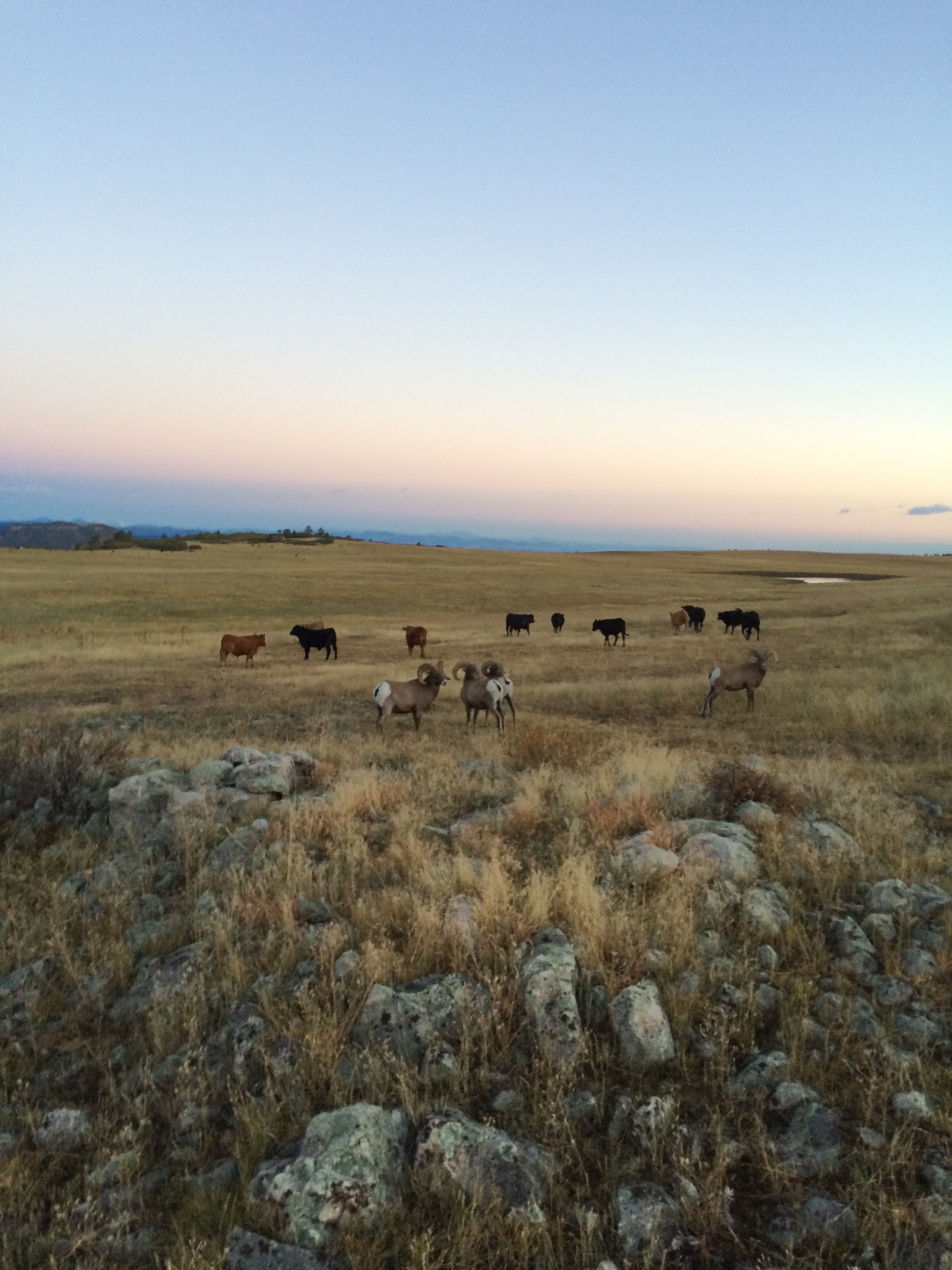 Bighorn range with cattle in fall of 2016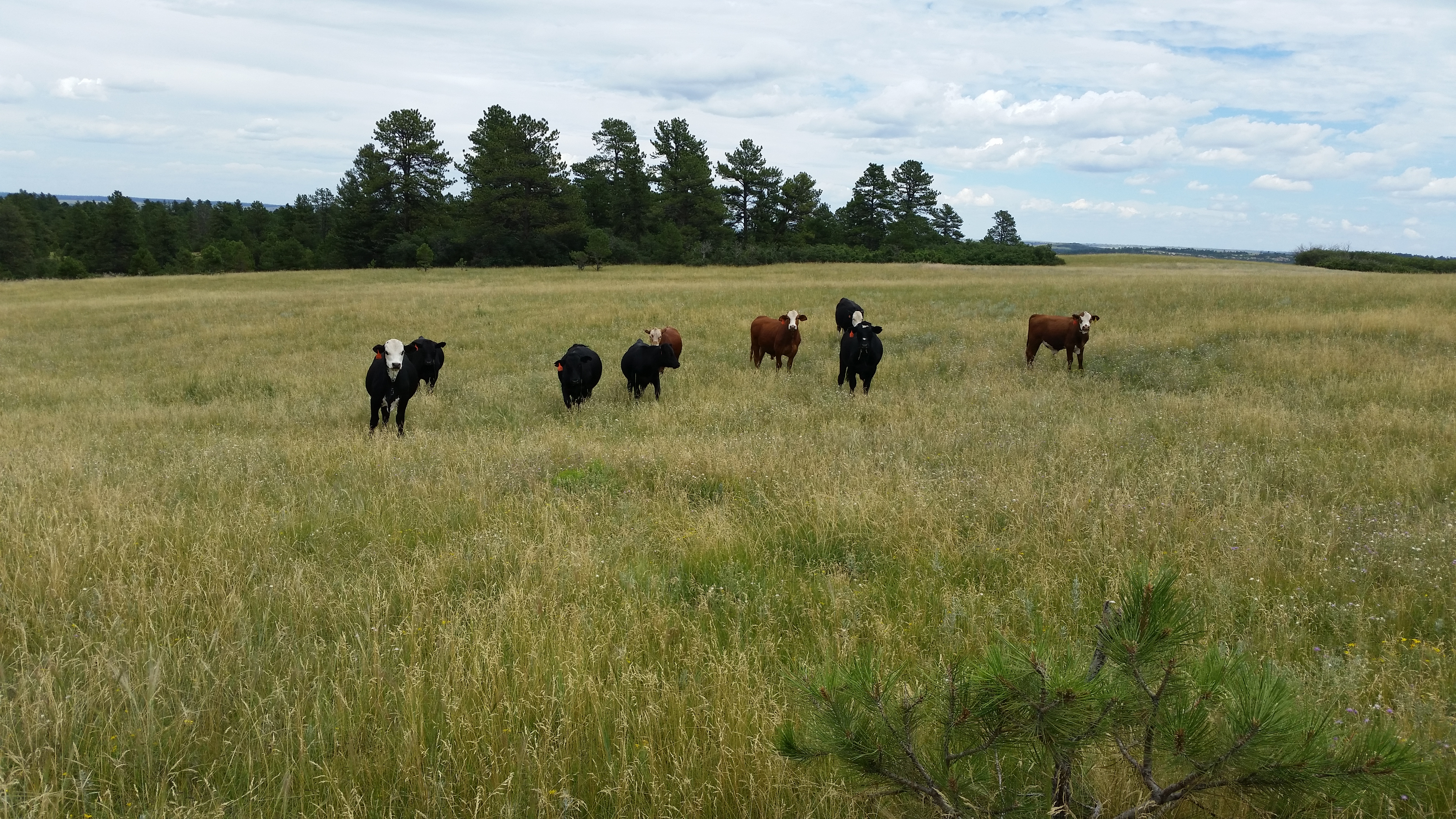 Photographs of the shipping in Colorado; wildflower quilt from Colorado
Hunting: Colorado wildlife, Spring Turkey Hunt, Quail hunting, mule deer & aoudad hunting, elk in Colorado, Texas Wildlife; Swamp hunting, White-tailed deer.
Click on brand to link to ranch information.