inia Ritchie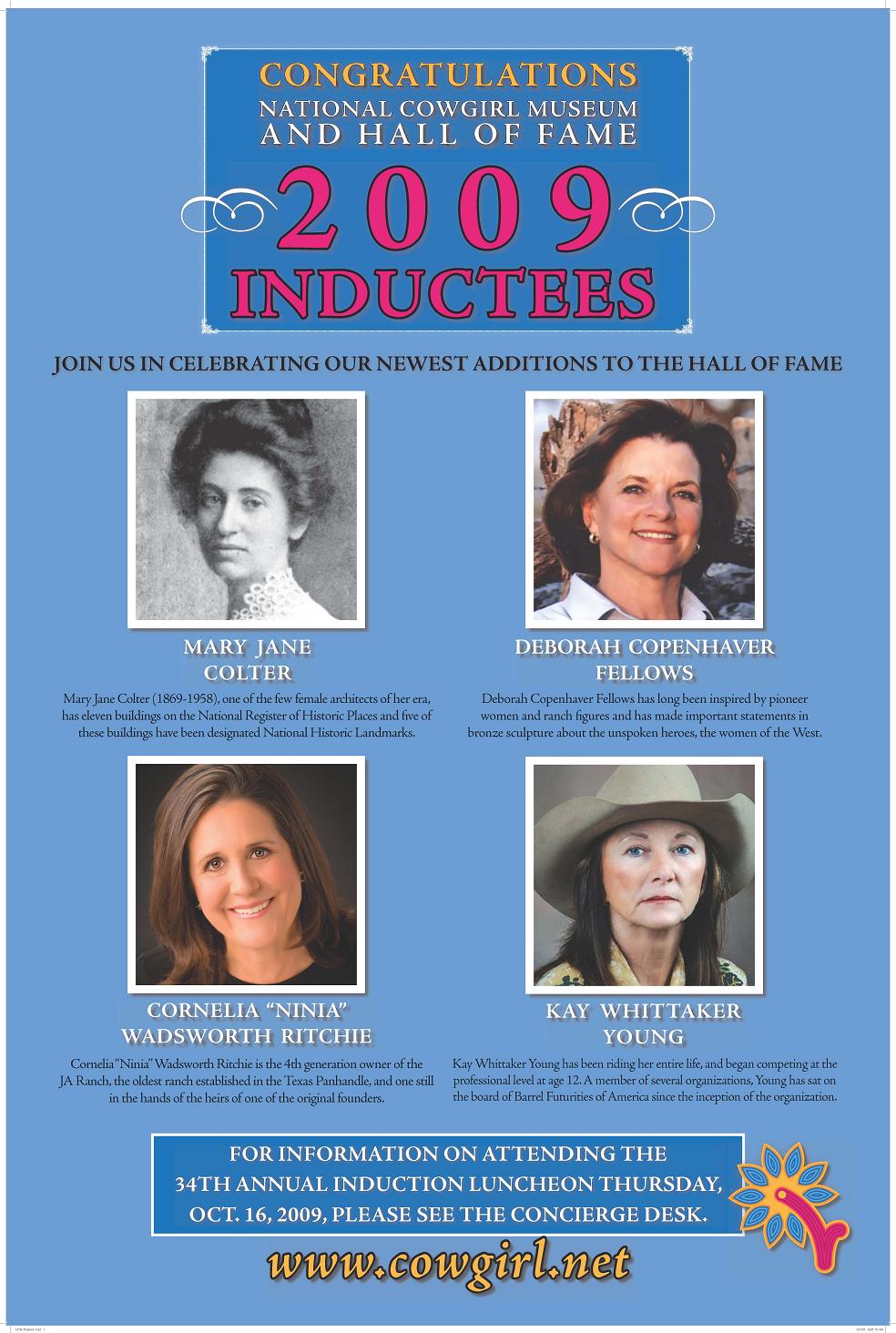 In 2009, Ninia Ritchie, owner of the JA, was inducted into the National Cowgirl Hall of Fame. People meeting Ninia away from the ranch would not think that this sophisticated woman is a cowgirl any more than they would have thought that her art loving father was a cowboy or her Great Grandmother Cornelia Ritchie Adair, a cowgirl. Yet each loved the land and devoted their life to the land and the people on it. Ninia knows cattle, horses and the ranch better than anyone and her exposure in the Hall of Fame will better explain to those not of the land what a "cowgirl" can be.
Click here to see Ninia's early experience horseback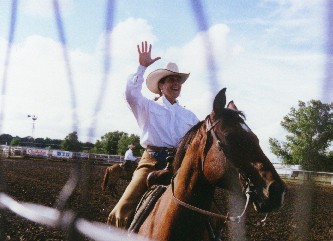 Click here to see Ninia's early experience horseback.
Ninia Ritchie was raised on the Texas JA ranch by her father, the cowboys and their families, after her mother died when she was five. For this reason, Ninia knows the ranches better than anyone and has a special feeling for those with whom she works.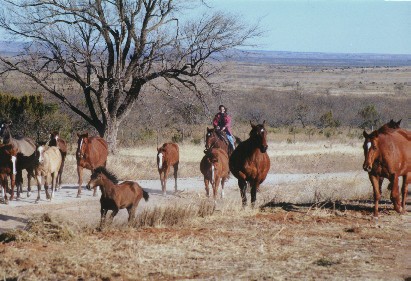 Like her great grandmother, Ninia takes special pride in the remuda and buys the studs and chooses the replacement fillies.
Ninia gathers the JA's last Hereford cows in the West Plains pasture on a cold January day.
Today, Ninia lives at the Texas ranch, but spends a good deal of the summer at the Colorado ranch. During the winter, she can be found, feeding the cows in the morning and doing other ranch work in the afternoon.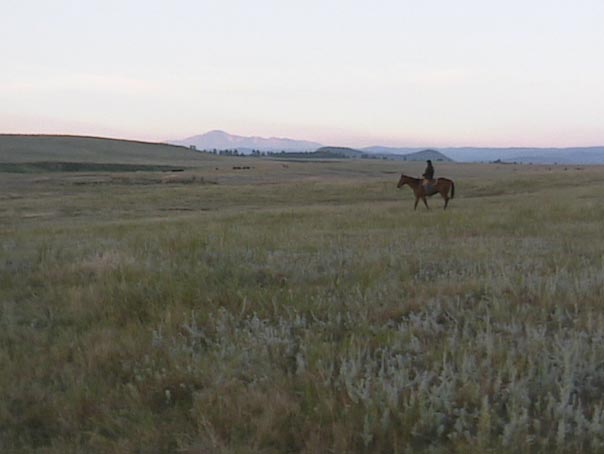 Ninia, early in the morning in Colorado.
Click on brand to link to another ranch's information.