John G. O'Brien
7/17/17--2/24/12
Fay took this video of John telling of his early life and the dustbowl to a woman's book club in 2011. He had so much fun, he had a martini with them afterwards.
See the rest of the video.
Born on the Lucky 7/17/17, John moved to Amarillo from Hereford the week after he was born (he weighed a little over three pounds and the doctor gave him no chance of living). Dropping out of A&M during the depression, he started working with his dad, Will O'Brien, in the '30's, both in the oil fields and at the New Mexico ranch.

In the fifties, he and a friend put up the capital for a oil exploration company called Petroleum Exploration, Inc. It later became Mesa Petroleum.

O'Brien ran the New Mexico ranch until his son Bill graduated from college in 1964. He, his brother and sisters sold the ranch in 1972. He still manages Nabob Production, the family oil business.

O'Brien gave both of his sons the ability to make mistakes when he was backing them. He never said I told you so, even though he had ample opportunity.

Katherine's rehearsal dinner
Johnny was a lifetime member of the Rover Boys Chowder and Marching Society

John married Mary Paul in 1939 after an extended courtship. She passed away in 1985 after raising their three children, Bill, Jay and Fay. John, who was a fun husband and good father, had never been overly domesticated, but was a devoted care giver during the last few years of her life.

Active in Panhandle Producers and Royalty Owners Association, OBrien was well known for his taste in ties. He was president 1956-58 and was awarded their Living Legend Award in 2008.

Johnny said that his dad didn't trust a man who smoked a pipe (even though Will did). In 1937, Johnny obviously smoked a pipe at A&M.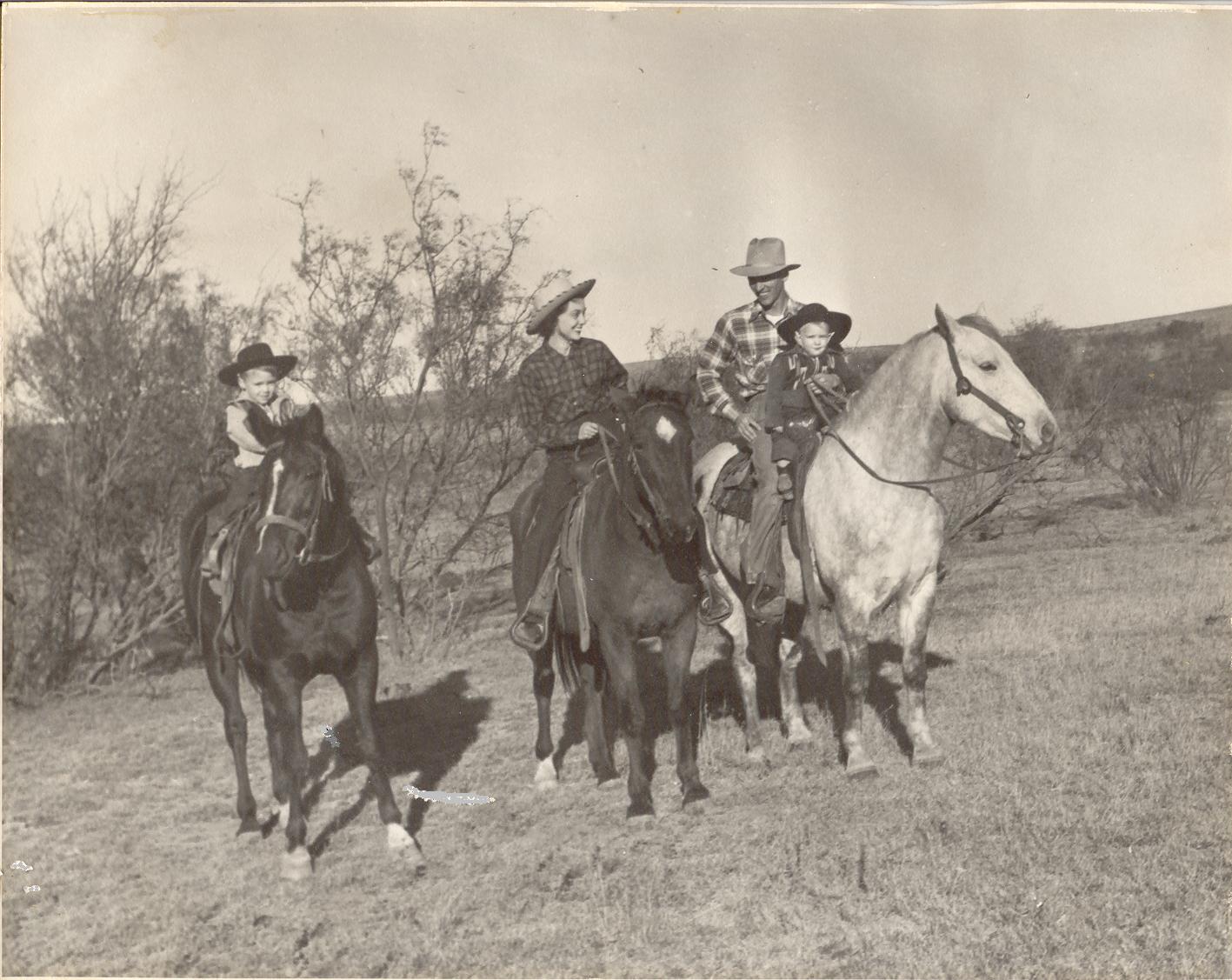 Bill, Mary, Johnny and Jay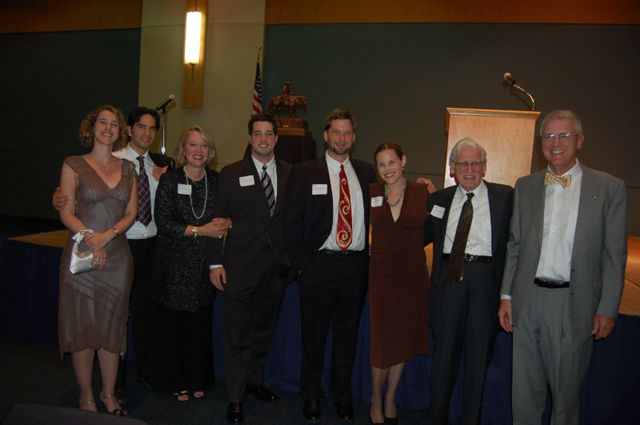 Jane, Javier, Susie, Hamilton, Kam, Emily, Johnny and Jay at Jay's National Golden Spur Award ceremony in 2007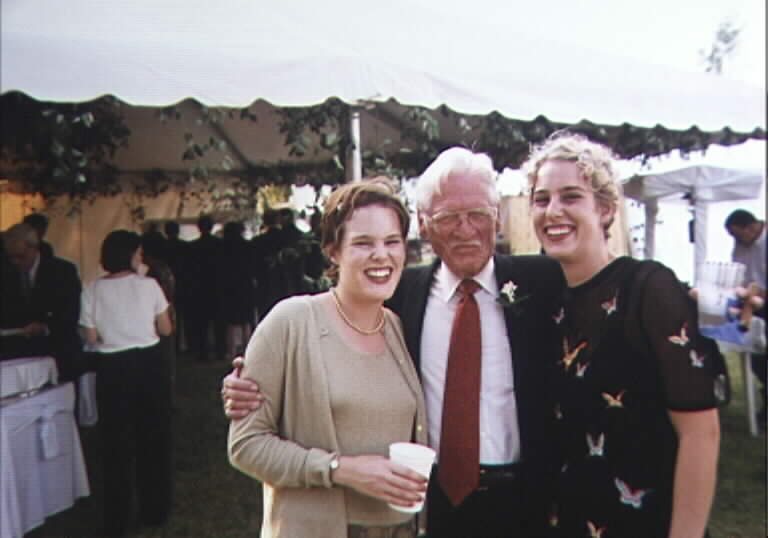 Johnny and two of his granddaughters at Kak's wedding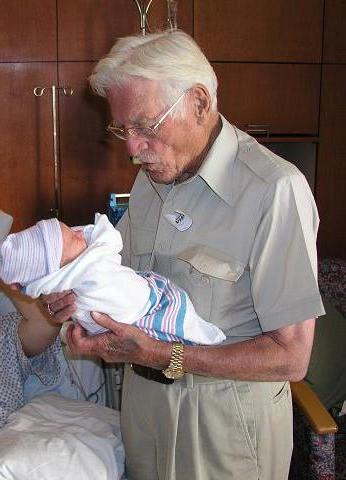 July 23, 2004, with his new great granddaughter Exie, named after his mother.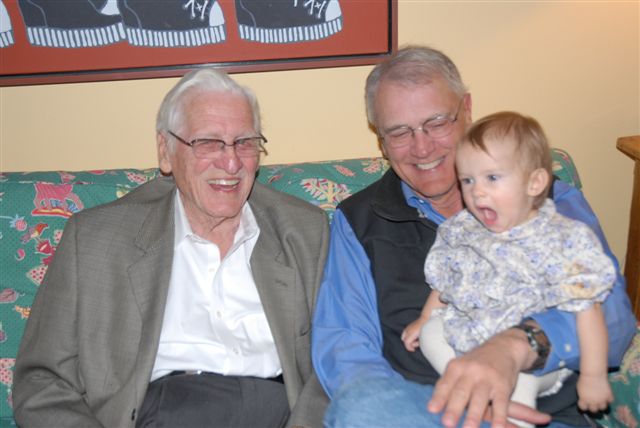 John with his granddaughter Mary and son Jay, November 22, 2007.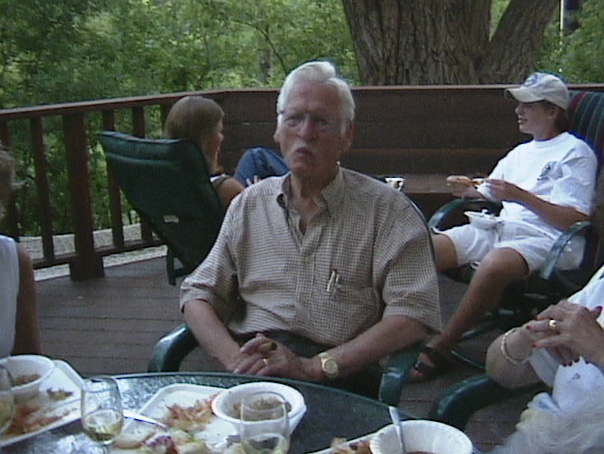 99 family reunion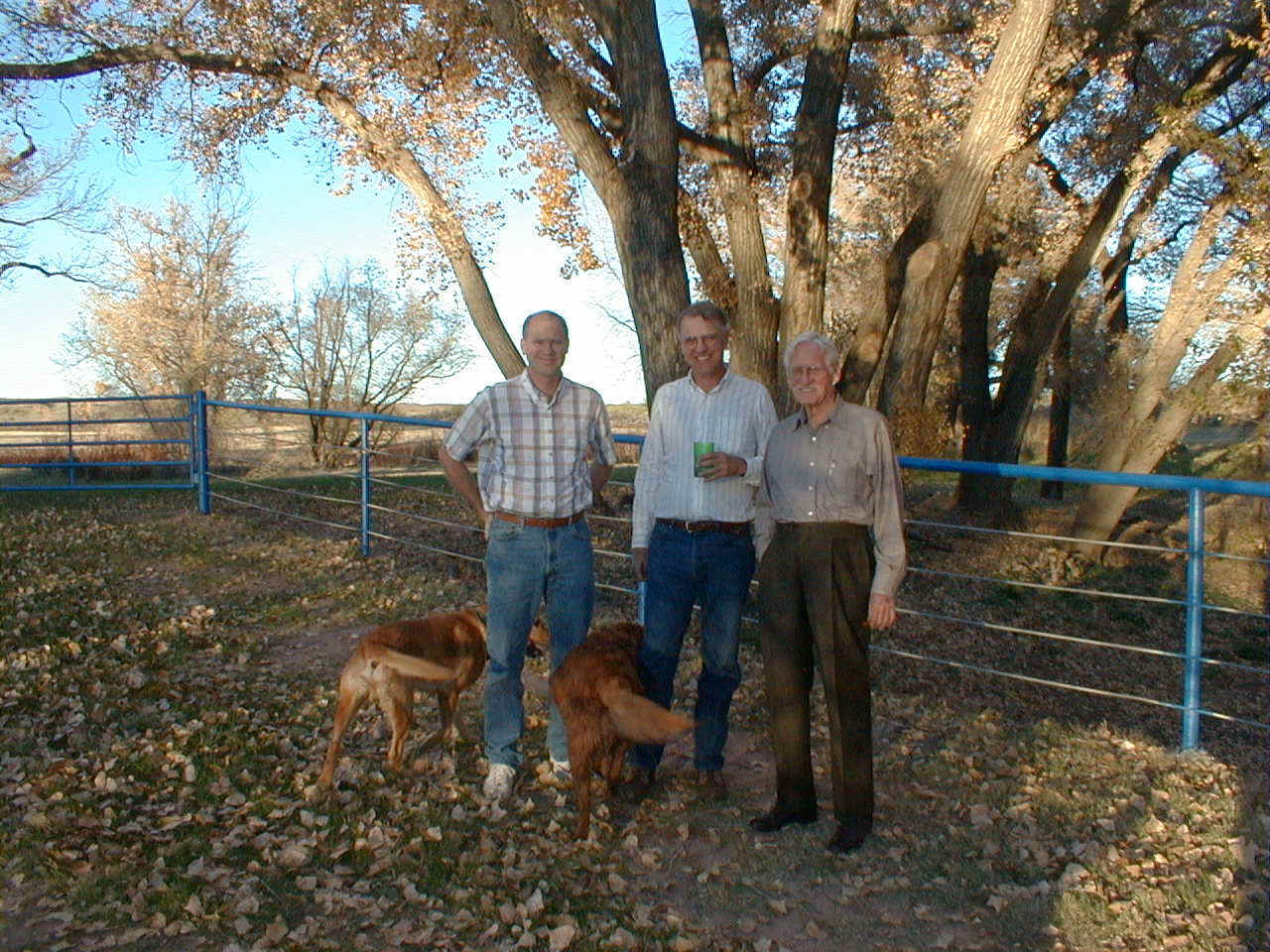 Bobby Moore, Jay O'Brien and JGO '99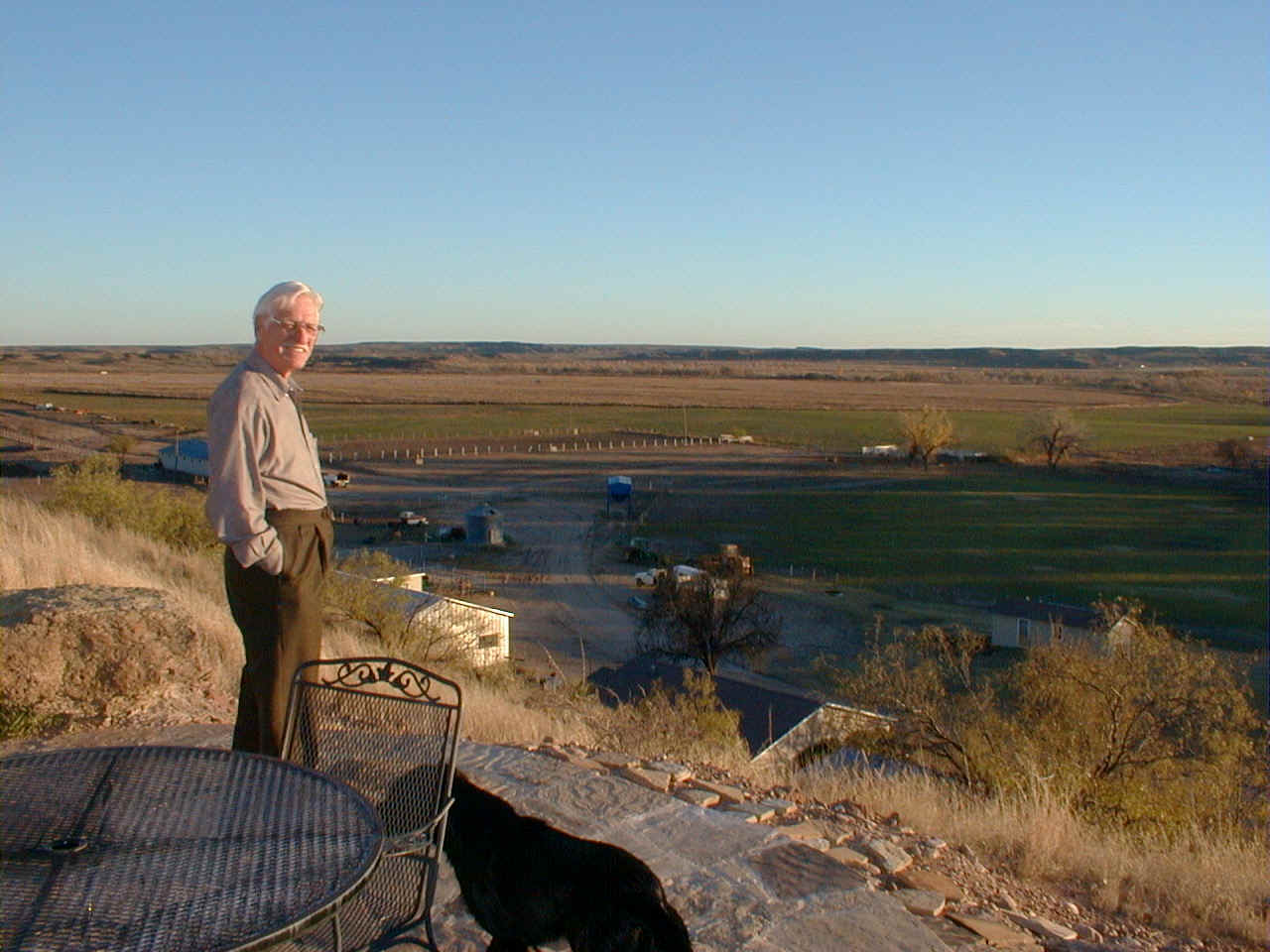 At the LIT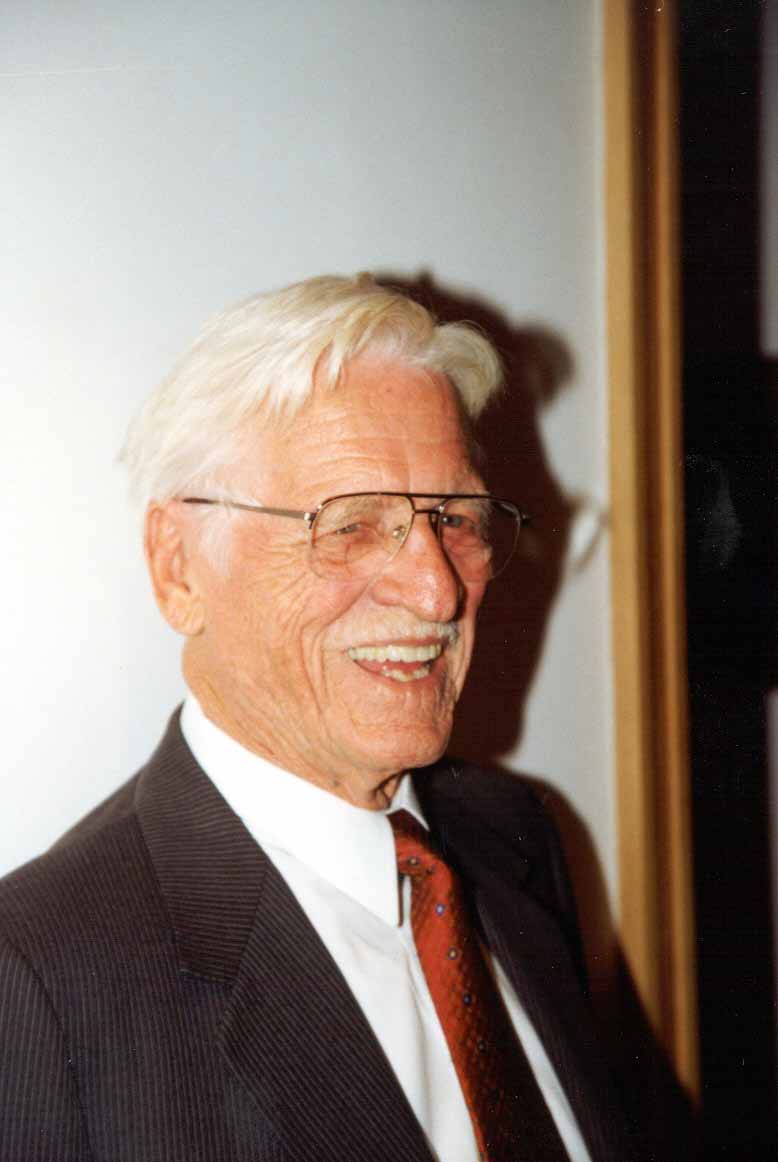 At the office at 82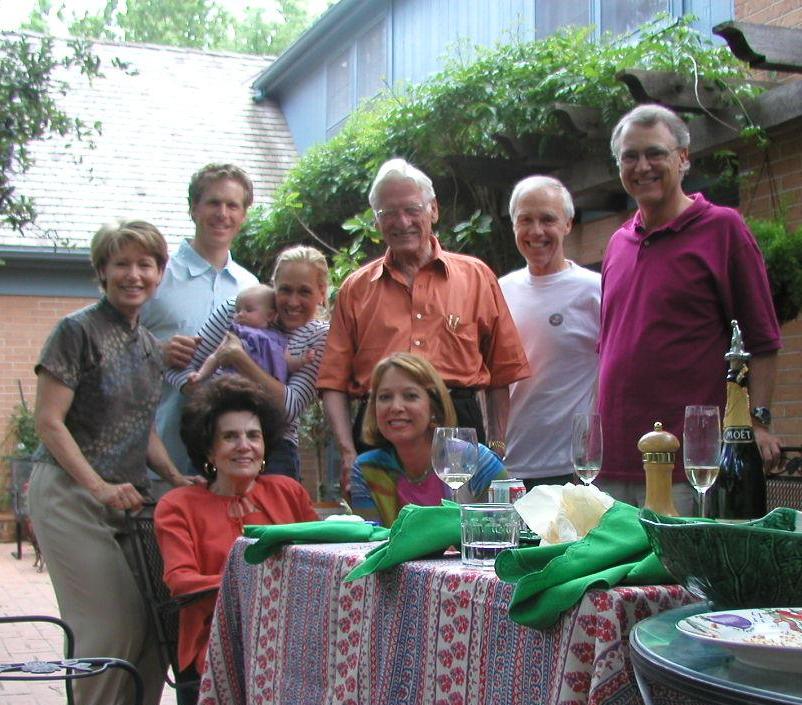 Standing O'Briens: Alice, Blake, Raine, Shannan, John, Bill and Jay.
Sitting O'Briens: Pat and Susie