Bat Cave!
photos and video by Ray Matlack, Department of Life, Earth and Environmental Sciences West Texas A & M
Thermal shots of bats emerging from cave at JA.
One of the more exciting places on the JA is the Bat Cave in the Canyon. Made out of Gyp caverns, this cave is one of the most used habitats for Brazilian free-tailed bats in the Panhandle.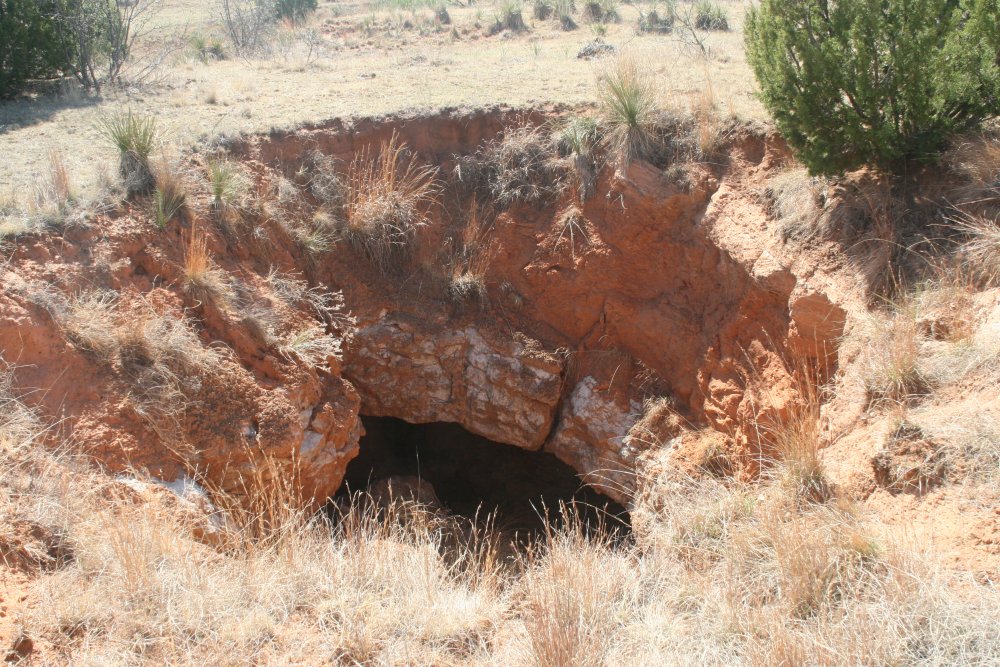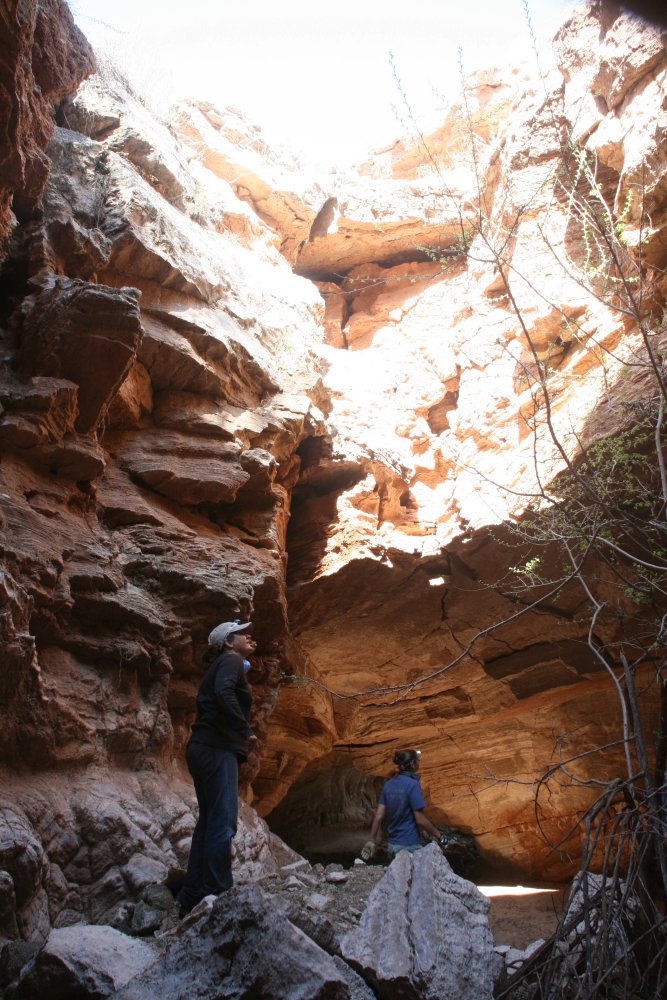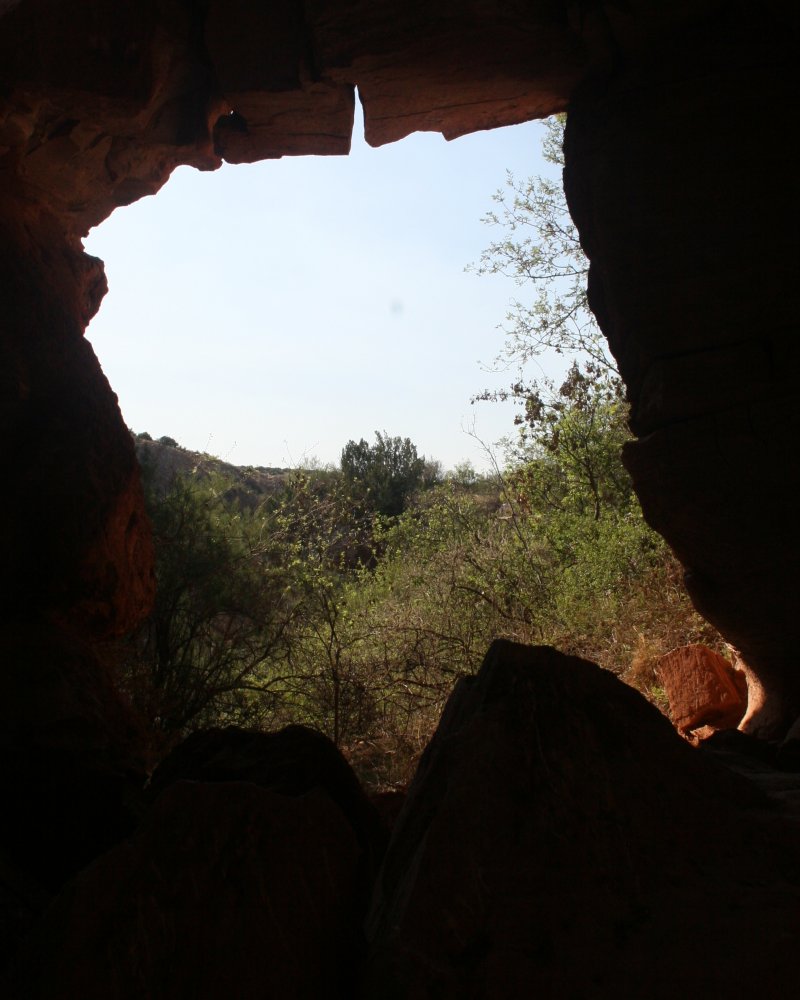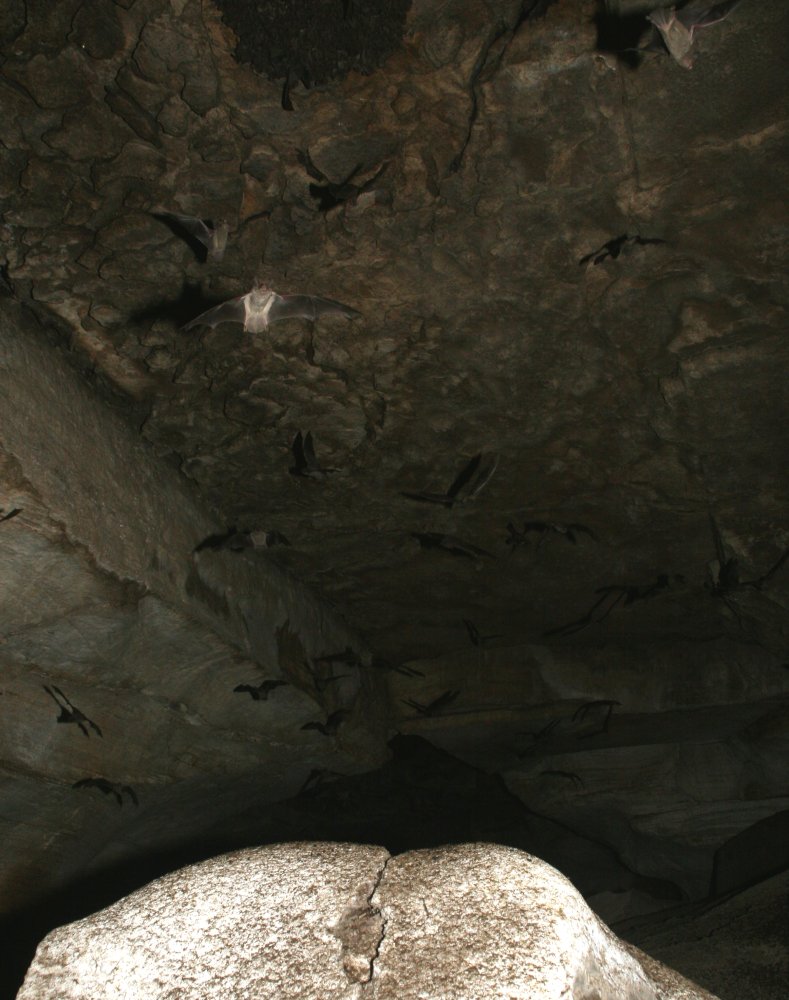 Black clumps are hundreds of bats attached to the walls and ceiling of the cave.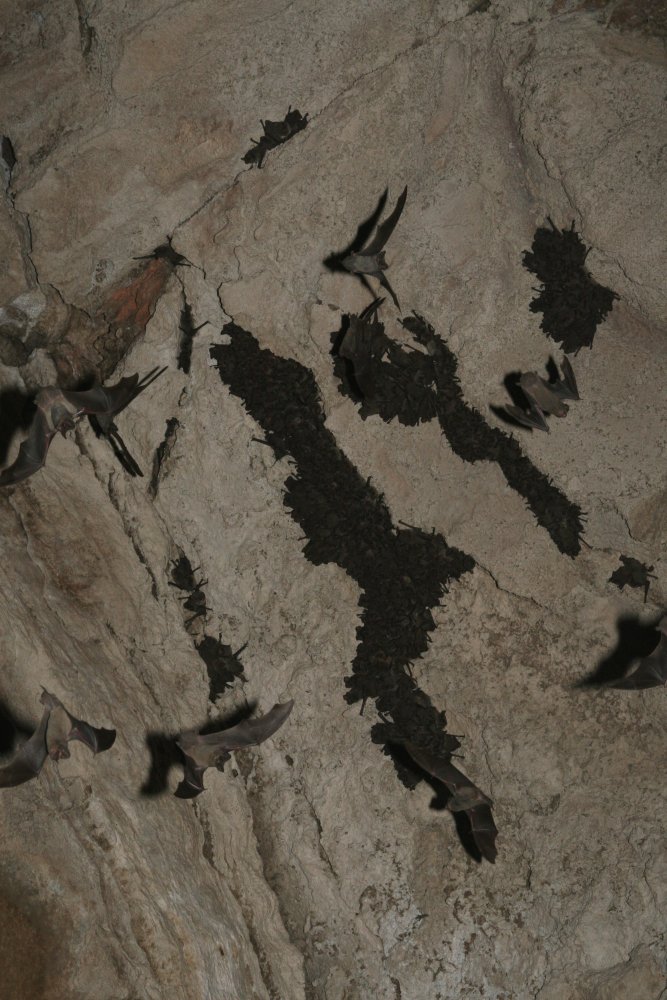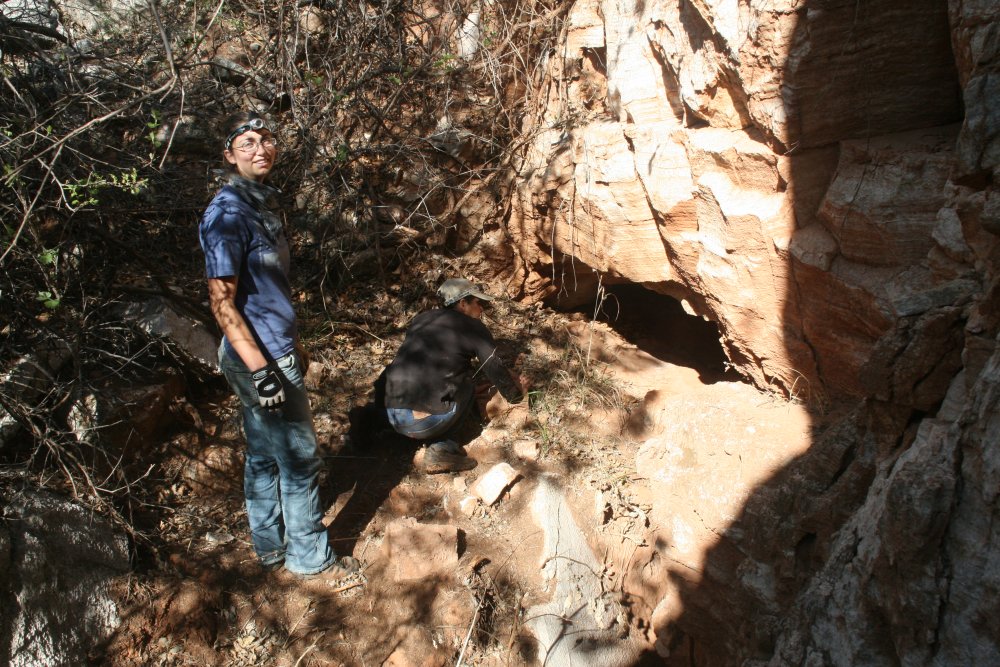 Ankle deep in bat Guano, bat woman N Ritchie inspects her jeans soaked from falling in subterranean pools.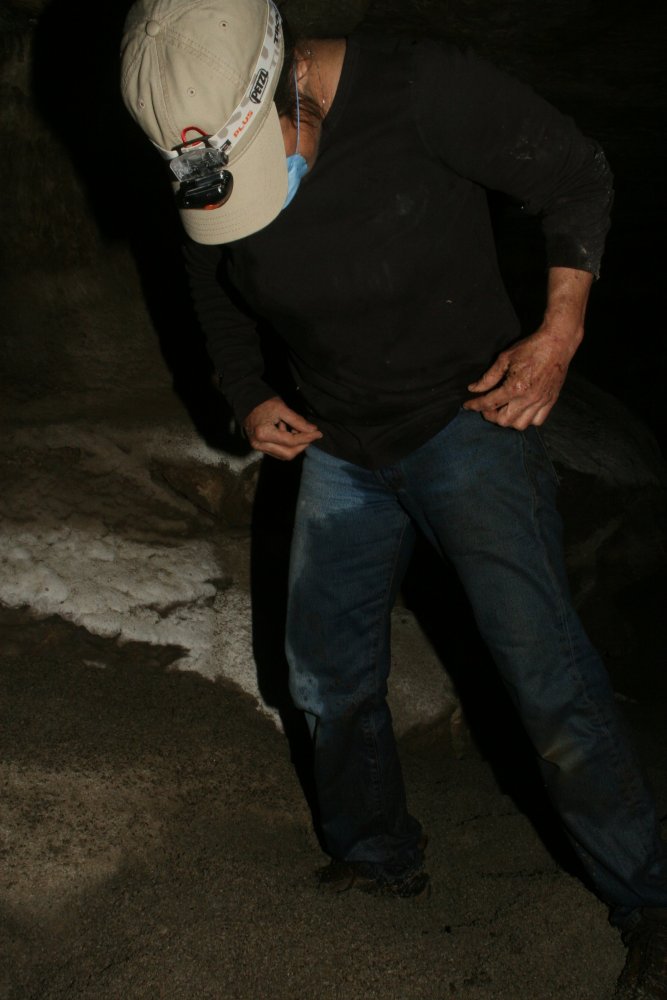 Return to Ranches