Snooks Sparks
11/21/1914 - 12/29/1999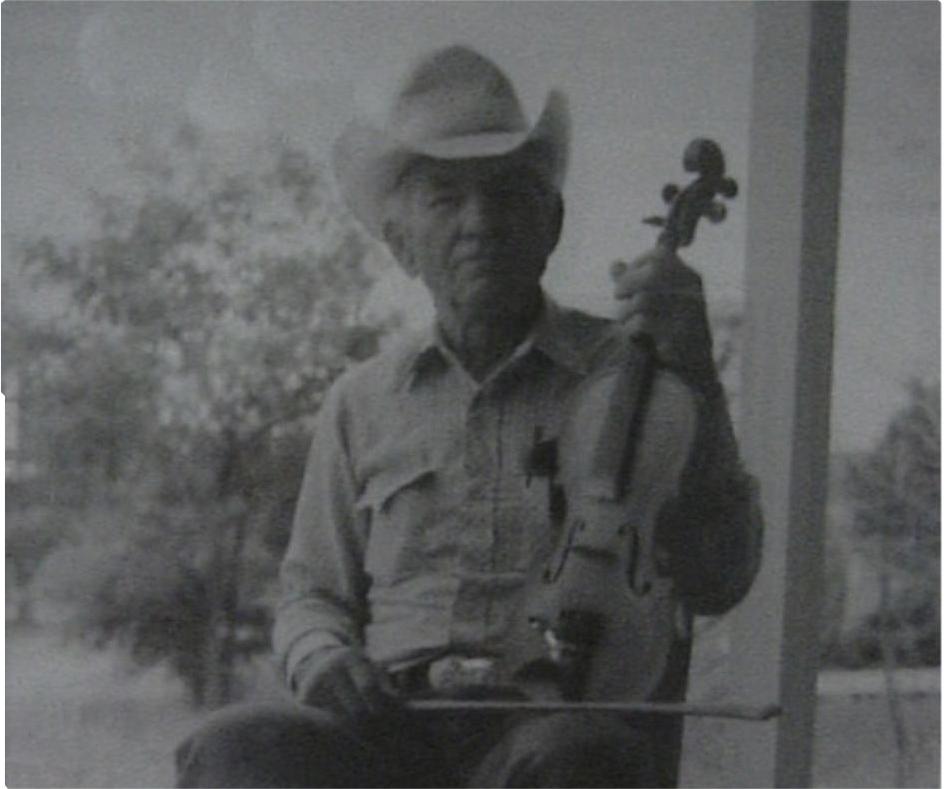 A. M. "Snooks" Sparks was born in 1914 at the Dutchman Camp on the Matador ranch. His life exemplified the life of a cowboy in the 20th century. He always rode up.
Snooks came to the JA the same year Montie Ritchie did, 1931. Ritchie was 21 and Sparks was 17. Sparks liked Ritchie then and they were associated much of the rest of Ritchie's life. He was foreman of the ranch twice: the last time in the mid seventies.
Snooks says that the wagon was camped at the mouth of Barrel Creek when T. D. Hobart , Clinton Henry, Montie and his brother Jack Ritchie rode up. Speaking of the cowboys, he says, "They treated them kind of bad. They didn't think an Englishman had the ability to run a ranch. They didn't think that most of the ranches had been owned by Englishmen. But Montie was a nice old guy. Dick didn't care. He just wanted to have fun. Dick was a party boy, while Montie was a businessman.
"They gave them broncs to ride. Dick thought it was fun. He got a photographer to catch him riding a bronc and then asked the cowboys to bring him a bucking horse. It pitched him sky high and the photographer caught it.
"I had good horses at the JA, but you made your own horses. When you first got there, you would get a string and a couple of broncs. Sometimes you could trade some of your older horses, 13 or 14 year old horses for a couple of other broncs. Each year, the hands would get to pick broncs as two year olds and they would start riding them as three year olds. There was a horse called Ground Squirrel that was one of my first broncs. You could ride him all day. He wasn't a roping horse, but young cowboys didn't get to work in the herd." Other horses Sparks remembers fondly were April Fool and two dun horses, Santa Clause and Santa Fe.
The JA cattle had a reputation for being wild. Smooks said that the cows that lived in the canyon at the heads of the creeks were wild. He speaks fondly of manager Bill Beverly, but says he was bad about having the crew back prowl in the afternoon when it was hot. Snooks says, "The boys would run them in those canyons. Roping doesn't do them any good and they became wild."
Snooks left the JA as foreman in 1983. He worked for another rancher near Clarendon until 1995. He always had his heart at the JA and missed few reunions. His fiddle playing and stories were the heart of the gathering. His family are members of the JA family. When the cowboy was lost in the canyon in 1997, they were there to help. All of the Sparks ride up.