The biggest cottonwood in Texas!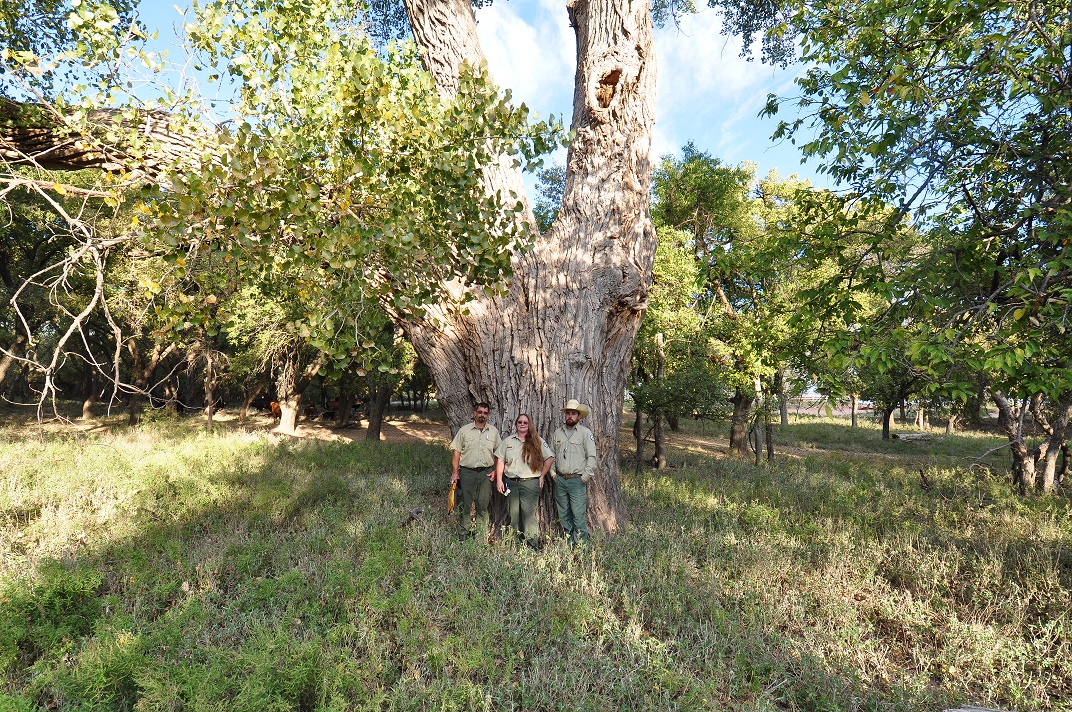 We have long admired this monster cottonwood. It was enormous in 1937 when the photo below was taken. Texas Forest Service did measurements and declares that it is the largest plains cottonwood in Texas, beating the circumference of the previous tree by 30". This tree has a circumference of 270 inches. that is 22 and 1/2 feet around! The tree is 82 feet tall and has a crown spread of 96 feet.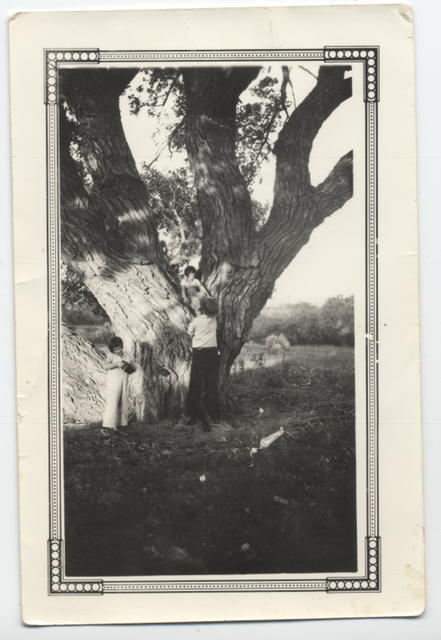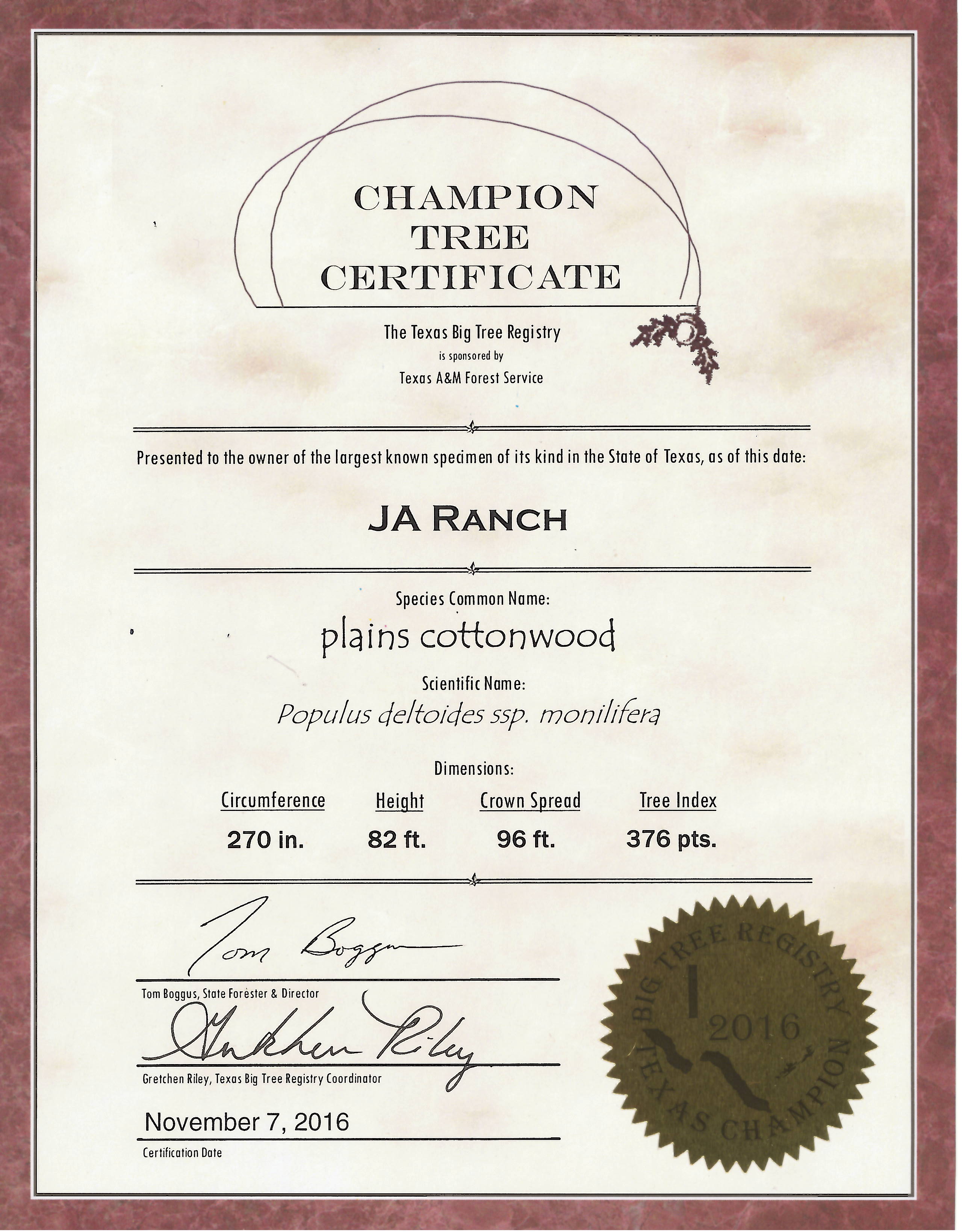 In 1937, this tree already had its size, but its trunk has grown. Ernest Lloyd Hunt Sr. (1896-1959) took this photo of his nephew Vic Trammel and his children. Many cowboys have tales of the tree. Some have romantic aspects.