Mr. Cecil O'Brien
% Kentucky Military Institute
Military Park Florida
Dear Old Tudg:
Son, I guess you think I have been a long time writing you, but the letter that came to me enclosing your bills has been stuck away with some other papers and I failed to find it until just now.
I noticed that you owe some money there and I imagine those people want their money. Your mother said that you had made a draft for $50.00. That draft will be paid when presented.
It looks like I ought to find more time to write you, but I have been running from place to place trying to keep things going here, and have neglected writing you.
Your mother and I made a trip to Washington and New York. We stopped and visited in Kansas City and also in St. Louis. Your mother enjoyed every minute of the time I think.
I do not know much to write you. The cattle prices seem to be picking up. I am going to take a man down tomorrow and sow him the big steers that we brought from Elkins. I have priced them to him at $60.00. Of course, they are losing considerable money, but if he wants them at that price, I am going to let him have them. Our cattle are all wintering very well. In fact, we have not had much winter until just now. In the last week we have had four or five inches of snow and it was pretty cold--around zero--but I have not heard of any cattle losses. I have not been to the Elkins ranch since before Christmas, but Jake says the cattle are wintering all right.
I am in hopes you will continue to make good grades. Do the very best you can.
I wish you could be here next Tuesday night. They are going to have the opening of the Country Club and I imagine everyone will be there. We are going to take Hazel.
John George has been puny for a week, but he is feeling better. Betty Jane is just as saucy as can be.
Our bank is moving along about as usual. We have something like $900,000.00 on deposit and about that many loans. We have been trying to get some loans through the War Finance Corporation, but have not had much success.
I read all of your letters and enjoy them. I was sorry that you could not go down to Miami. I am sure you would have had a good time and really I would just as soon you had drawn a draft for enough to cover your expenses so you could have gone down, but I guess it was better to save that money and use it for something else.
I guess you will be going back to Lyndon in this month. It seems a long time since you were here and we are getting awfully anxious to see you again.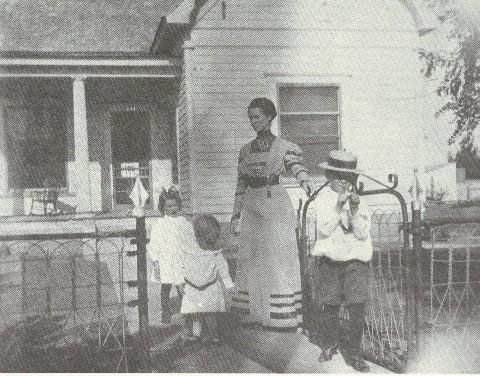 Hazel, Pete, Exie & Cecil in Hereford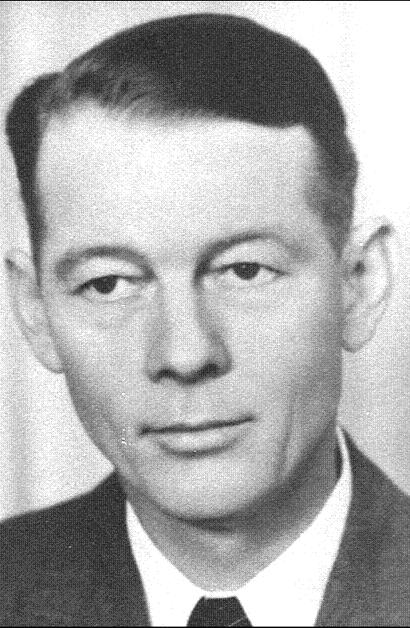 Cecil O'Brien was president of Panhandle Producers & Royalty Assn 1947-48